Museu Marítim
Salty secrets of Barcelona's success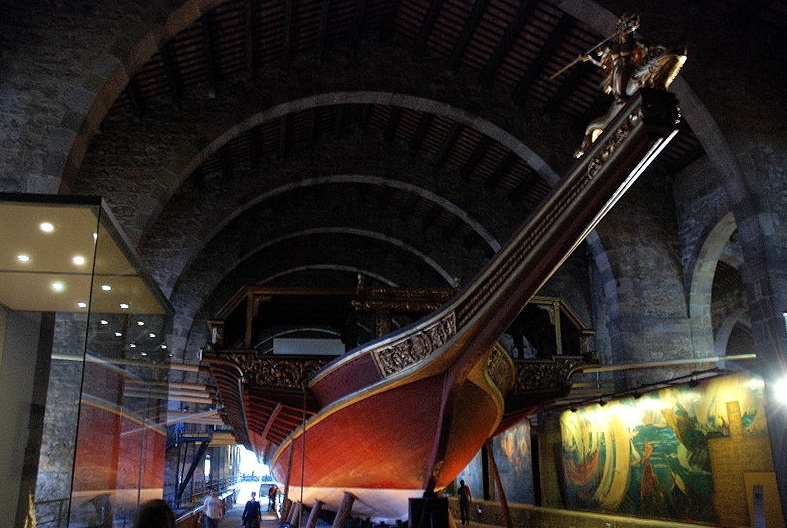 Barcelona's maitime museum is housed in the Drassanes, the largest and best-preserved medieval shipyards in the world. The name comes from the Arabic darsena, or shipyards, which took their current form in 1388. Originally the port extended to the entrance of yards, which were so large that 30 galleys could be built at the same time. The Spanish navy took them over in 1663, then in 1941 gave them back to the city, worse for wear but now beautifully restored— and currently undergoing another restoration and expansion.
The building itself is extraordinary—the vaults go on and on into the shadows. The biggest exhibit is a full-scale replica of La Real, Don Juan's flagship at Lepanto, built in 1971 in honour of the 400th anniversary of the famous battle against the Ottomans. Among the ships' models and figureheads and seamen's chests, keep an eye peeled from Jaume the Conqueror's famous Llibro del Consulat del Mar, medieval Europe's first maritime code. There are examples of Mallorcan cartography from the Middle Ages, when that island's Jewish community were renowned for Europe's top school of map-making, as well as facsimiles of the Carta de Vallseca of 1439 that belonged to Amerigo Vespucci, and Juan de la Cosa's map of 1500, the first to show the New World. A replica of the Ictineo I sits in the garden.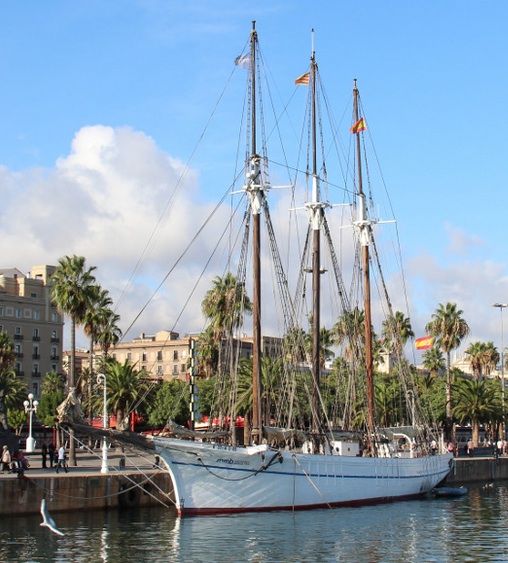 For another euro, you can get onboard the beautiful old schooner in the port, the Santa Eulàlia (1918). On the far side of the Drassanes, along the Avinguda del Paral.lel, stands the last surviving stretch of the city's 14th-century walls and their gate of Santa Madrona.
Avinguda de les Drassenes (Entrance Portal de la Pau)
Hours Daily 10am-8pm
Adm €7, €3.50 under 25 and over 65. Under 17 free. Free Sundays for everyone from 3-8pm
metro: Drassenes
+34 933 42 99 20