Port Vell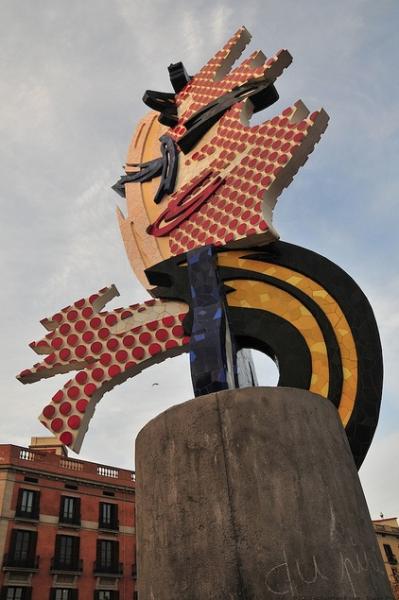 A magnet for locals and visitors alike, the revitalised Port Vell ('Old Port'), symbolized by Roy Lichtenstein's colourful 46-foot El cap de Barcelona ('Head of Barcelona') was one of the first post-Franco hints that Barcelona was determined from now on to dazzle the world.
In the Middle Ages, Barcelona's dominance in the Mediterranean was such that her sailors boasted that 'not even a fish would dare to appear without the quatre barres', the flag of Catalonia. Endowed by nature with only a mediocre port (but the only one between Tarragona and Perpignan), Barcelona's maritime success came by way of sheer determination and mercantile savvy.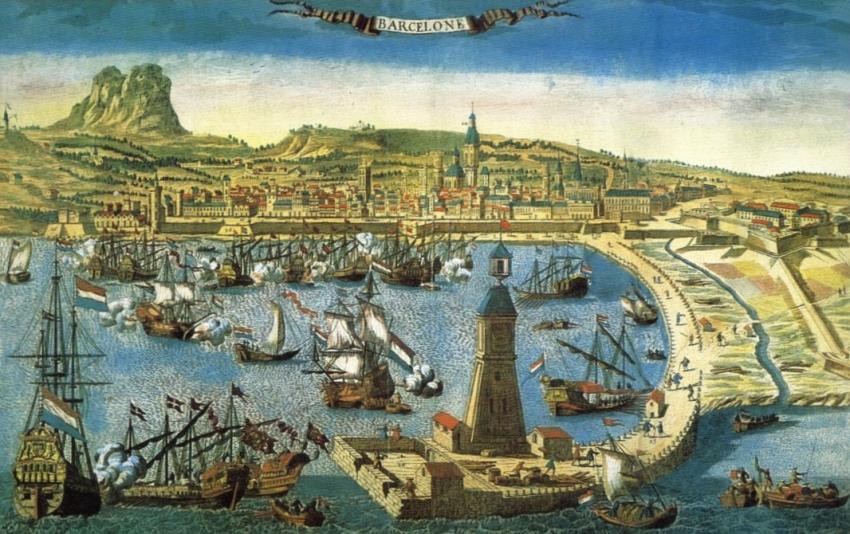 Sea walls (replaced in 1880 with the Passeig de Colom) and shabby dock buildings crowded the water which was oil-slicked and bobbing with garbage in a haze of anchovy and diesel-stink.
That was until 1980, when in preparation for Barcelona's Olympic bid, the Ajuntament's planners swept all the freighters and containers away into the Zona Franca, clearing the way for Barcelona's sea change into a Mediterranean playground, with new marinas, beaches, ship terminals and attractions. The most handsome of the old warehouses escaped the purge and were given a spit and polish to house the Museum of Catalan History.
A wooden bridge lined with high undulating arches known as the Rambla de Mar, links the Moll de les Drassanes to the Moll d'Espanya and rotates to let sail boats through. The old Moll's new occupants include a glass and chrome shopping mall and entertainment vortex that includes Maremagnum and an aquarium.
Over on the Moll de Barcelona, the ship-shaped World Trade Center Barcelona was designed by Henry N. Cobb, and houses luxury hotels, offices and a convention centre, next to the no-longer functioning Jaume I tower of the Cable Car. Three terminals on the Moll Adossat welcome cruise ships, and two maritime stations serve ferries to the Balearics and the Canary islands, Italy, Morocco and Algeria; take a boat ride with Las Golondrinas to see it all.
On Sat and Sun there's an antiques market around the Columbus monument, and a crafts market on the Moll del Dipòsit, mostly for clothes, jewellery and ceramics (daily in July and August). Also on weekends, painters exhibit their work in stalls on the Passeig d'Itaca.
metro: Drassenes or Barceloneta- Vila Olímpic