Fundació Miró
Going beyond painting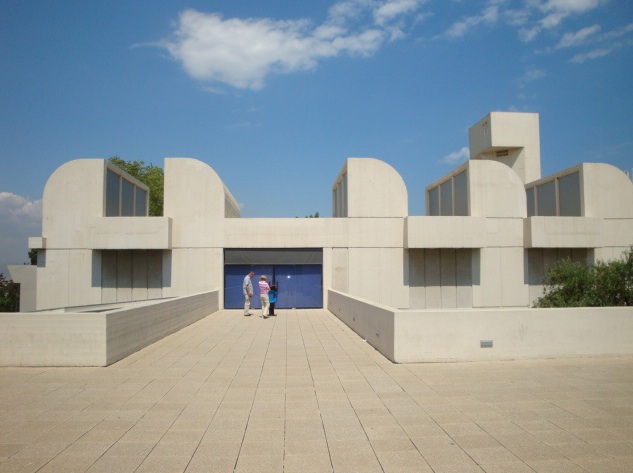 In 1972 Joan Miró asked his friend Josep Lluís Sert to design a home for his art in his native Barcelona. He loved Sert's earlier Foundation Maeght in St-Paul-de-Vence and the distinctive white building Sert designed for the artist, with galleries bathed in natural light, has much the same charm. The collection grew so much that in 1986 Sert's collaborator, Jaume Freixa, extended the building in the same style.
The heart of the foundation's collections, naturally enough, are paintings, sculptures, textiles and drawings made by Miró between 1917 and the 1970s. Among the earlier works are 12 tiny oil paintings on wood panels, such as the precise and exquisite Flame in Space and Nude Woman (1932), which blazes with sharp, jewel-like colours.
Miró was invited to contribute to the Spanish Pavilion at the 1937 World's Fair in Paris, alongside Picasso's Guernica and Alexander Calder's Mercury Fountain. Miró's passionate mural of The Reaper ('Catalan Peasant in Revolt') disappeared almost immediately after the exhibition, but Calder's lissom sculpture-fountain, dedicated to the mercury-mining towns of Almaden, has been remounted here, endlessly spilling spellbinding silvery globules from scoop to scoop.
The sober strikingly stark lithographs of the Barcelona Series inspired by the horrors of the Civil War came later. Most of the works, however, are the output of Miro's last two decades, including the white Solarbird (1968), a sensuous, undulating sculpture against a deep blue wall, while one of the funniest is a bronze, The Ladder of the Evading Eye (1971), with a staring eyeball poised at the top of a wobbling ladder.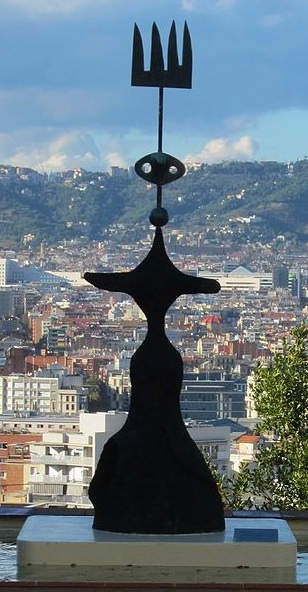 Other works are marked by a desire to create a state of mind which would 'go beyond painting', or as Miró put it: 'More important than the art is the thing it portrays and transmits outward... Art can die, but what is most important is the seed that it sows over the land.' The puckish playfulness, however, is still there: the collection opens with an enormous, mischievous tapestry, and an outdoor gallery is dotted with a menagerie of fantastical creatures in primary colours.
Besides a home to Miró's own works, the Fundació was conceived as a forum for experimentation and study, and holds wide-ranging special exhibitions (the Espai 13 (separate adm), dedicated to contemporary art) as well as a collection of works made by artists, including Edouard Chillida's luminous Homage to Miró (1985).
Av de Miramar
Hours Oct-June: Tues-Sat 10am-7pm, Sun & hols 10am-2.30pm. July-Sept: Tues-Sat 10am-8pm, Thurs until 9pm; Sun & hols 10am-2.30pm
Adm €11, €7 students 15-29 and over 65s; under 15 free. Thurs 2 for 1 admission from 6-9pm. Espai 13: €2.50
metro: Paral.lel and then funicular. Or Bus 150 from the Plaça d'Espanya
+34 93 443 94 70