Basilica de La Mercè
Mercy! (it's also home to Barcelona's biggest party)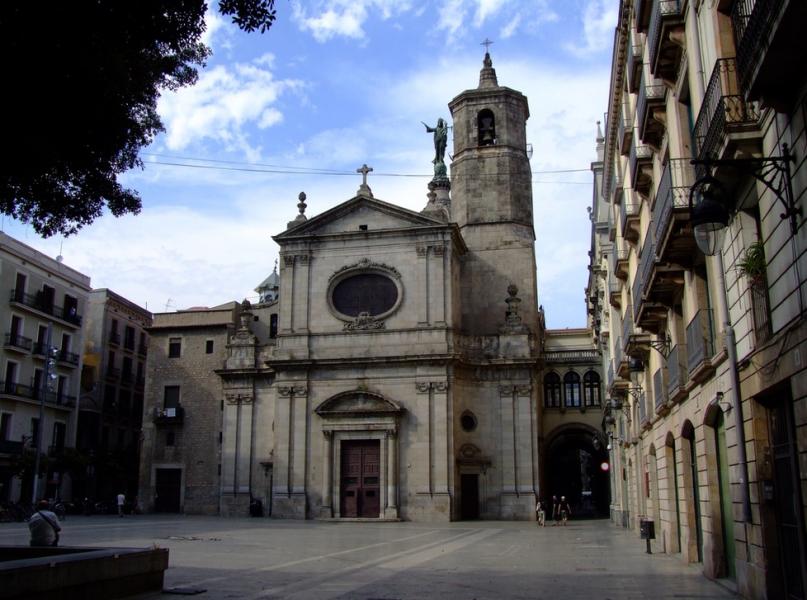 Located along the once aristocratic Carrer Ample, this is one of Barcelona's best loved churches. The Basílica de la Mare de Déu de la Mercè or Our Lady of Mercy became a co-patroness of Barcelona in the 13th century when she appeared to Jaume the Conqueror, asking him to found an religious order that would raise ransoms to free Christians held by Barbary pirates.
The first church dates from 1267, and it was given a Baroque façade transplant from a church that had had to be destroyed to make way for the Ajuntament's annexe. Much of the interior is Baroque, too, except for a Gothic statue of the Virgin (1361) by Pere Moragues in a side chapel.
Our Lady of Mercy saved Catalunya from a plague of locusts in 1687, and she was made commander of Barcelona's army when the city was besieged by Philip V's Bourbon troops in 1714. Unfortunately the Bourbons and Madrid were tougher than the locusts. After the church was damaged in the Civil War, Franco took great delight in drumming the message home in 1956 when he had a pantheon of bronze Catalan heroes melted down and recast to create the giant statue of the Virgin on the dome.
These days the Virgin's devotees include members of FC Barcelona, who sing her a hymn of thanks whenever the team wins an important match. During the third week of September, all Barcelona joins to celebrate the week-long Festa Major de la Mercè.
At other times, the church square is usually deserted except for an early 19th-century statue of Neptune with four sphinxes, which finally found a home here after being shunted around half of Barcelona. Just off the square, two sweeping 18th-century bridges span Carrer de la Carabassa linking aristocratic townhouses.
Plaça de la Mercè
Hours guided tours in English on Wednesday in season; book online
Adm €8
metro: Drassanes or Barceloneta
+34 93 315 27 56