The Monster of Carrer Ponent
The dark side of Barcelona's golden age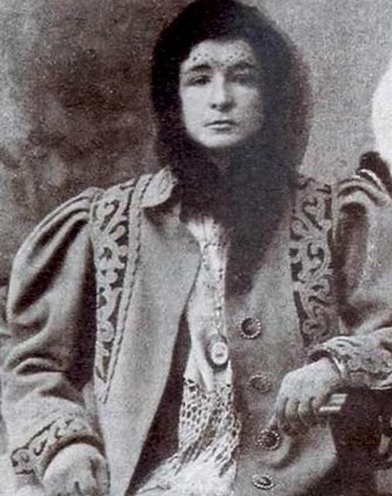 Carrer Joaquìn Costa, just behind the Museu d'Art Contemporani, used to be called Carrer Ponent. We'll tell you why they had to change the name.
Enriqueta Martí, born in 1868, was a girl from a provincial town who came to Barcelona at a young age, becoming first a servant girl in the great mansions, and then a prostitute. In the crackdown after the Setmana Tràgica of 1909, a brothel where she pimped young children of both sexes to wealthy pedophiles was raided and Martí only escaped jail thanks to her influential clients.
After that, she moved to Carrer Ponent and carried on in the same line of work—luring in street children from El Raval and the other slums and prostituting or selling them. It brought her considerable wealth. By day, she would haunt the back alleys in rags, seeking out her prey; at night, dressed in lavish gowns she would attend the theatre or the concerts at the Liceu.
All along though, Enriqueta had found a more lucrative business than just selling the children. At no. 29 Carrer Ponent and other apartments she rented around the neighbourhood, she would murder them, drain their blood, grind their bones and melt down their fat. These she made into love potions and cosmetic elixirs of youth, and also a promised cure for the great plague of the day, tuberculosis. Her many contacts among the city's elite were eager to buy, and they knew what they were getting.
Panic seized the Raval and the other poor districts in 1911-12, as more and more children disappeared. When they finally caught Martí, parts of a dozen identifiable corpses were found on Carrer Ponent, some as young as three. The police suspected there had been many, many others. There were bags of bones and pots of rendered fat in the kitchen. A door in the squalid tenement led to a secret room, beautifully decorated with the most expensive furniture. There the police found an ancient book of potions, along with Martí's own recipes, written in code—and also, a list of her clients.
As more and more discoveries were made in her various abodes, Barcelona could talk of nothing else. An outraged public demanded above all to see that list. The Raval was especially agitated, and the authorities feared a repeat of the riots of 1909. But a year later, just before the sensational trial was to take place, Martí was lynched by her fellow inmates.
Many in Barcelona were convinced that the monster had been taken care of before she could start naming names. And the famous list somehow was never revealed.