1929 International Exhibition
Barcelona would never be the same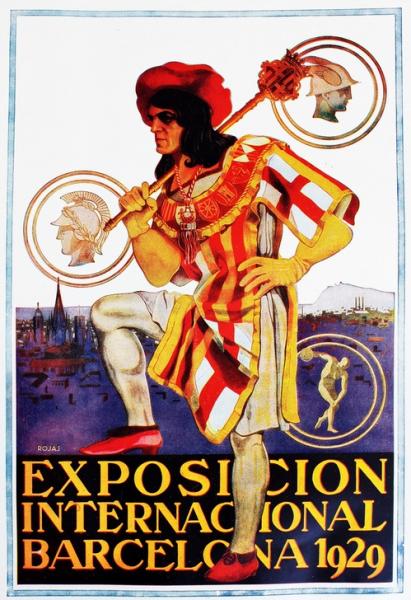 The 705-ft slope of Montjuïc plays the dual role of Barcelona's grandstand and showcase. Barcelona lost its count-kings before the era of great royal gardens and hunting preserves, the source of the great parks in many other European capitals. But in compensation there were the wooded groves of Montjuïc, and for centuries they provided a convenient place for citizens to stretch their legs.
In 1907, Barcelona decided it was time to show what it had accomplished since its last outing on the world stage in 1888, and to celebrate the Fairy Electricity in a exhibition scheduled for 1914. The northern slopes of Montjuïc were landscaped by Jean-Claude Forestier and local architect Nicolas Rubió i Tuduri, who would later add a dozen new green spaces to the city.
Violence and political instability (notably the Setmana Tràgica) pushed back the opening date. Undeterred, the organizers decided to add Spanish arts and crafts to the electricity theme, with an overall design by the Modernista Puig i Cadafalch. If the 1888 Universal Exhibition heralded the first buds of Modernisme, Puig dreamed of showcasing Catalonia's style in its maturity. The opening was set for 1917—and that was scotched by the First World War.
But the fair idea refused to die. Spain's dictator Primo de Rivera revived it once again in 1923, seeing it as a vehicle to heap glory on Spain's industry, agriculture, arts, sport and its benign dictator. And this is what became the International Exhibition of 1929.
Primo also hijacked the architecture. The Modernistas were out; instead he favoured an eclectic bourgeois 'Tuscan Noucentisme', as some called it, with perhaps a dollop of Salt Lake City Mormonism. The monumental dose of pastiche not only changed Barcelona's physical appearance but its blood, as a wave of workers from across Spain poured in to build the palaces and pavilions, new metro lines, hotels and post offices, as well as some of the city's best loved attractions- the ever green Poble Espanyol, the Magic Fountain, the buildings of the Fira, a National Palace to fill full of art, and a stadium that would be dusted off to become the centrepiece of the Olympic ring on top of Montjuïc.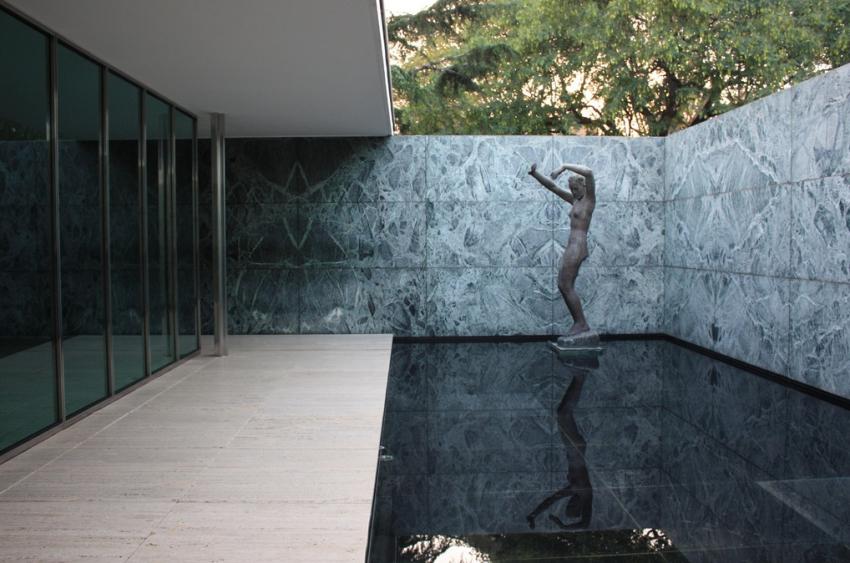 Only one building, however, went down in architectural history, the 'Pavelló Barcelona' built by a German—a certain Mies van der Rohe.