Pavelló de la República
Reconstruction of the 1937 Original in Paris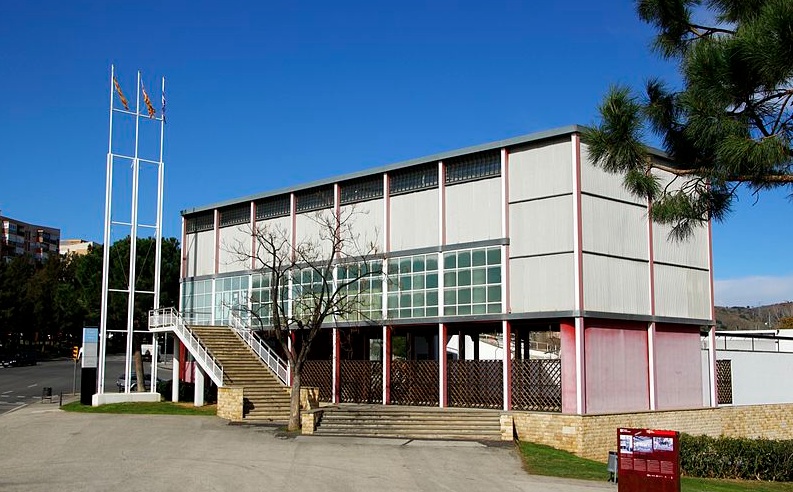 The original was designed by Josep Lluís Sert and Luis Lacasa for Spain's pavilion in the Paris Exposition of 1937, when money was tight but the Republican government wanted to show the world the horrors of the Civil War. Even its placement in the fair, directly between the far grander displays of the Soviet Union and Nazi Germany, was a statement.
The building was little more than a container, probably the most modest pavilion in the entire fair, but it contained three extraordinary works of art: Picasso's Guernica, Miró's The Reaper (which only survives in photographs) and Alexander Calder's Mercury Fountain (now in the Fundació Miró) that appear in this video montage of the Civil War, along with scenes of Federico García Lorca's travelling theatre company and Lorca himself playing the role of the 'Shadow' in Calderón de la Barca's La Vida es Sueño (Life is a Dream).
The pavilion was rebuilt for the 1992 Olympics and is now used as the the Library of the University of Barcelona's Learning and Research Resources Centre (CRAI), one of the world specialists on the Spanish Republic, Civil War and Franco.
Avinguda del Cardenal i Barraquer 34-36
Hours Mon-Fri 9am-2pm
Adm Free
Metro Montbau