Concerts, Dance and Clubs
Feel the Rhythm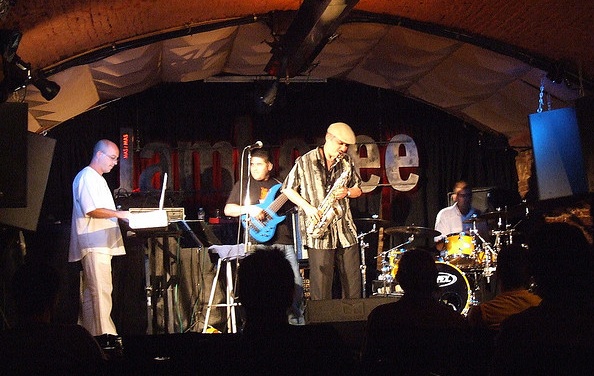 Barcelona has always been a great city after dark: check listings in the weekly entertainment guide, the Guía del Ocio or online at WhatsonBCN.
Unless you speak Spanish or Catalan and can take in the city's very lively theatre scene or a film (there are quite a few Cinemas) that regularly show movies in their original language, your night out will probably involve music. Also check the list of Festivals and Events: it's a rare month when there isn't something to tempting on offer.
Concerts and Ballet
Besides the aforementioned Guía del Ocio, check listings on the city's English language BCN Guide. See here for tickets.
There are no hard and fast rules about what you'll find where, although the main venue for opera is the Liceu. The new L'Auditori sees classical, jazz, pop, and rock; while the inimitable Modernista Palau de la Música Catalana often feature choral music (a Catalan speciality), as well as traditional, gospel, flamenco guitar and chamber music. The Mercat de les Flors is BCN's temple of contemporary dance.
Jazz and Flamenco
Many clubs often feature live music: for jazz check out Jamboree, the Harlem Jazz Club, or the Barcelona Pipa Club. Although not Catalan, there are enough Andalucians living in Barcelona to put on excellent flamenco performances.
Rock, Indie, Electronic, and Alternative Music
Live rock and indie concerts can pop up anywhere, from the Sidecar to the Poble Espanyol, where ZZ Top recently appeared, while major acts often fill the Olympic stadium or neighbouring Palau Sant Jordi up on Montjuïc.
For smaller clubs, which often feature local and more alternative music, check out listings on the weekly updated English/Spanish website Le Cool Barcelona. Major venues include the world-renowned Razzmatazz with floors for techno, dub, rock, house, and electronic and Sala Apolo (home of the long-standing Nasty Mondays parties). Independent groups often perform at the Music Hall, while the latest in electronic music reigns at Niu.
Clubs
Barcelona has its share of international glitterati celebrity haunts. Even if you're dressed to the nines and arrive before 1 or 2am, getting past the bouncers into the more exclusive clubs isn't easy: avoid the stress and queues with a Barcelona Party Nights tour or a VIP-IN card, which gets you into a select group of 24 for one night and provides a free concierge service.
Barcelona also has hundreds of private Cannabis Clubs, although rules and restrictions are rapidly evolving.