Santi Bartolomeo e Gaetano
Theatine Theatricality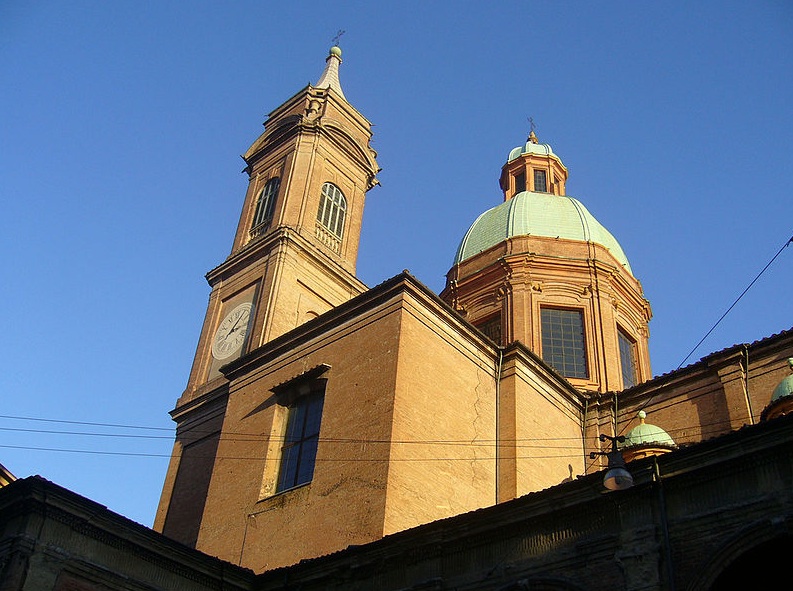 Right in the shadow of the Two Towers, this church was first built in the 5th century as a Benedictine monastery, and rebuilt starting in 1516 around an unfinished palazzo with a portico, hence its unusual façade (or lack of one). It was given to the Order of the Theatines, who redid the interior and added a dome and in 1617, added a new dedication to their newly canonized founder, St Gaetano (Cajetan) Thiene.
It has its share of Baroque art: the nave ceiling is by Angelo Michele Colonna, while Ludovico Carracci painted San Carlo Borromeo on the second altar on the right, followed by Francesco Albani's Annunciation (fourth chapel). The left transept has a Madonna by Guido Reni, while the apse contains the Martyrdom of San Bartolomeo and Two Miracles of the Saint by Marcantonio Franceschini.
The 17th-century Bolognese visionary and mystic Sister Pudenziana Zagnoni is buried in a chapel by the altar.
Strada Maggiore 4
Hours Mon–Sat 7am–12.30pm and 3.30-6.45pm; Sun 8.30am-1pm and 3.30-7.15pm.
+39 051 227692