Marcantonio Franceschini
Hard-working Fresco Man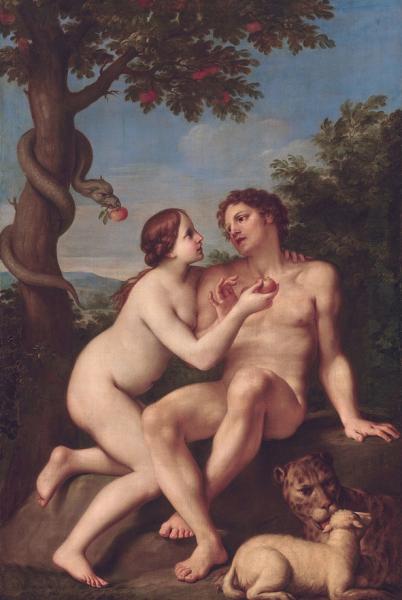 A pupil of Carlo Cignani, Marcantonio Franceschini (1648–1729) was one of the more accomplished late-Baroque painters of the Bolognese school: a light touch, and a gift for landscapes in otherwise conventional religious scenes. He had his great break with the ceiling frescoes of the Four Seasons and Fortuna in the Palazzo di Ranuzzi (or Palazzo Baciocchi, former residence of Prince Felice Baciocchi, husband of Elisa Bonaparte, today the Appeals Court on Piazza Tribunali).
His biographer describes him as a good honest man who worked hard and only put his brush down now and then to play his lute. He later went on to work in Genoa, although his great fresco cycle in the Palazzo Ducale there was lost in a fire in 1777; he also worked for Prince Johann Adam Andreas of Lichtenstein, decorating his Garden Palace in Vienna. He was one of the founders of Bologna's Accademia Clementina and later served as president.
Other works are in Santi Bartolomeo e Gaetano, Corpus Domini, Pinacoteca, Santa Maria dei Servi, San Pietro, and the Palazzo Ducale and San Carlo, both in Modena.