Torre della Specola
And a Museum of Astronomy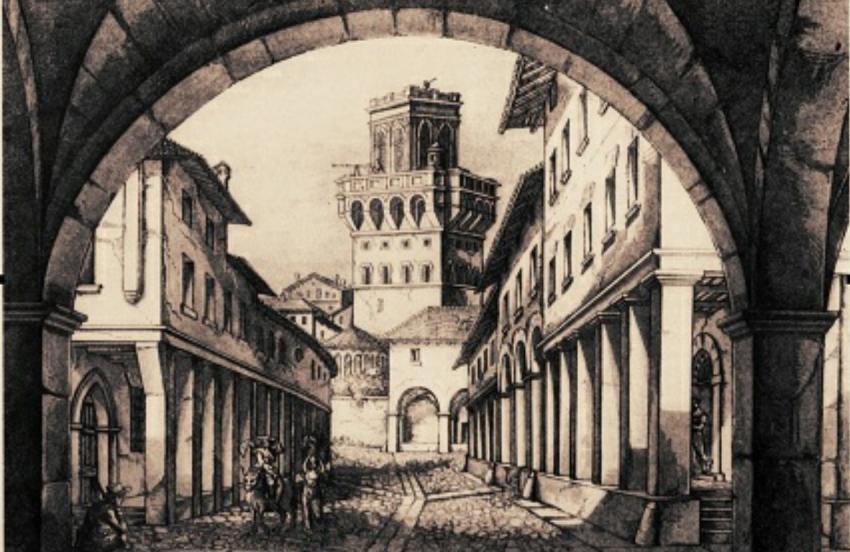 After the Palazzo Poggi became the home of the Istituto delle Scienze, its founder, Count Luigi Ferdinando Marsili wanted to add an astronomical observatory. It was a period when the works of Newton were making inroads, even in the Papal State universities of Bologna and Rome, and the intellectually open Pope Clement XI sat on St Peter's throne, but even so Marsili needed the papal nod before proceeding.
He did it with a cultural bribe, commissioning Donato Creti to paint a charming series of landscapes lit by outsize astronomical bodies that Marsili sent to the Vatican. Clement duly gave the his permission, and in 1725, next to the Palazzo Poggi Marsili built an observation tower, the Torre della Specola, where important astronomical work was done in the good old days before electric street lighting.
Today the tower houses the Museo della Specola, which contains many of the instruments used in the 18th and 19th centuries, a fresco of the constellations and exhibits on the history of astronomy.
Via Zamboni 33
Hours Guided tours by reservation only (ring ahead), Sat, Sun and hols at 10.30am, noon, and 3.30pm
Adm €5, under age 18 free
+39 320 4365356