Certosa di Bologna
Bologna's Big Cemetery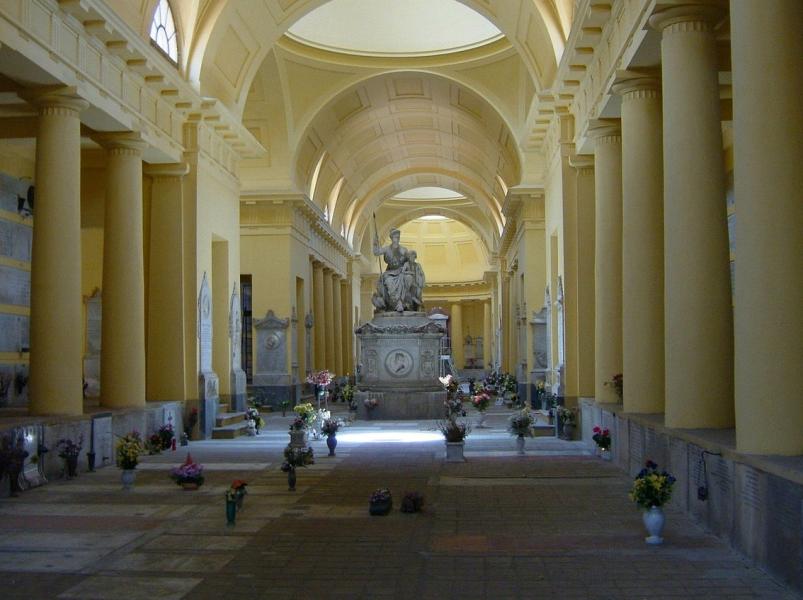 Out in the western suburbs, the Certosa was a Carthusian monastery with a church dedicated to San Girolamo, decorated with scenes of the Passion by Bartolomeo Cesi and two fine Renaissance cloisters. In 1800, it was chosen to become the city's main cemetery, and has acres of grandiose mausolea from the 19th century, as well as sections for non-Catholics and a separate Jewish cemetery.
The choice of La Certosa as a cemetery was curiously atavistic. In 1869 Etruscan tombs were found on the grounds, dating back to the 4th century BC, making it one of the oldest cemeteries in any European city. The finds are now in the Museo Civico Archeologico.
Back in Middle Ages, the monks here baked a famous fruitcake Known as the certosino (because they also made medicines, they also had spices to hand). Today each family has their own recipe, and is made weeks before Christmas with honey, candied citron and orange, almonds, pine nuts, mostarda, red wine and chocolate, and decorated with candied fruit.
Via della Certosa 18 (bus Nos. 19, 36, 38, 39)
Hours winter 8am-5pm, summer 7am-6pm
+39 051 6150811