Bartolomeo Cesi
Late Mannerist, Early Baroque painter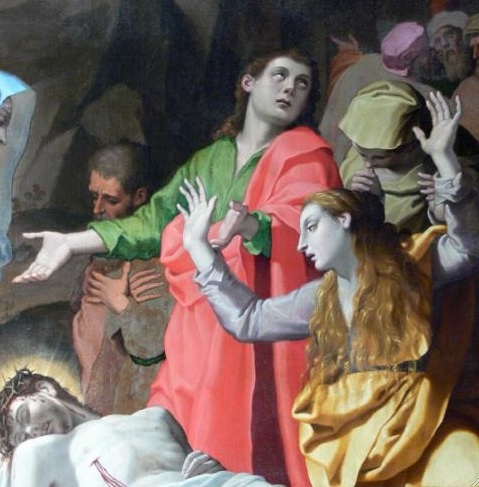 Bartolomeo Cesi (1556-1629) was trained under local Mannerist painter Giovanni Francesco Bezzi, nicknamed Nosadella, who painted numerous frescoes that have all been lost.
Cesi was a workmanlike Late Mannerist who evolved into a workmanlike early Baroque painter; he occasionally worked with Ludovico Carracci.
Paintings are in the Palazzo Fava, the cathedral San Pietro, Palazzo Albergati (scenes from the Life of Hannibal, among his best works), San Domenico and the Certosa di San Girolamo.