Manifattura delle Arti
Neighbourhood of Art and Culture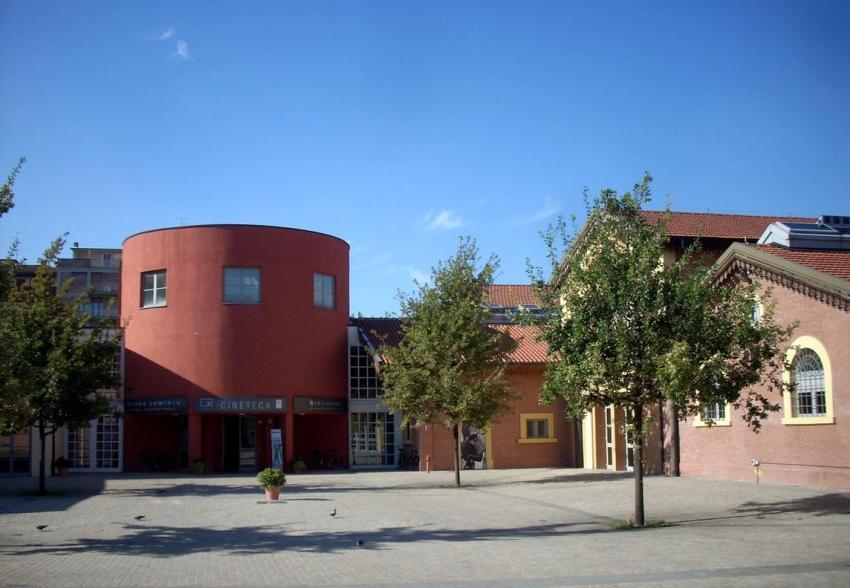 Located at a key point at the meeting of the Reno and Cavaticcio Canals, this part of Bologna was a hive of water-powered industry into the 19th century, filled with mills, factories and warehouses. But it was already on its way to abandonment and ruin when Allied bombs more or less finished the job.
The postwar decades saw the redevelopment of the area as a dismal modern neighbourhood. In 2003, however, the city and university combined forces to make the area into a centre of contemporary art and culture unique in Italy, a project designed by the late Pritzker-prize winning architect Aldo Rossi.
Anchored by MAMbo and the Cineteca, the new neighborhood centre, on Via Don Giovanni Minzoni, hosts several contemporary galleries, public and student housing, the Cassero LGBT centre in the Salara, and the weekly (bi-weekly in summer) Slow Food-sponsored Mercato della Terra. A walk winds through the Giardino del Cavaticcio lined with sculptures by Giò Pomodoro; in summer this sees a host of activities, alternative and hip hop concerts and festivals (Bio Park, Lady Stardust and the Biografilm Festival).
A new auditorium/concert hall was planned as well, designed by Renzo Piano, but the project remains on hold for a lack of funds.