San Bartolomeo (Modena)
Jesuit theatricality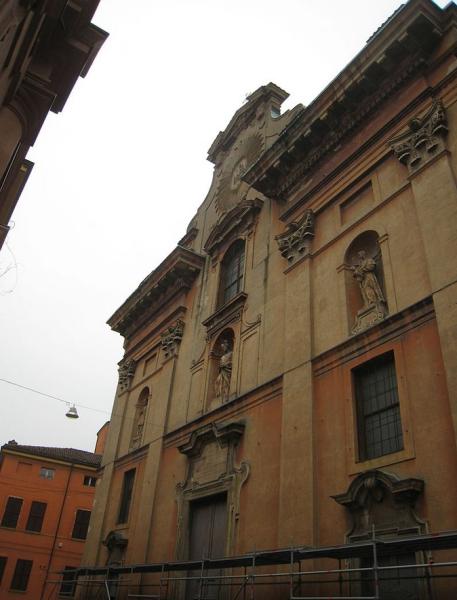 San Bartolomeo, begun for the Jesuit Order in 1607, was meant to be a spectacular new church in what used to be called the "Jesuit style', part of the transition from the Renaissance to Baroque. Most of its important features were actually not completed until much later, but the total effect is something the founders would probably have approved.
Piacenza architect Andrea Galluzzi added the sober, late-Baroque facade in 1728, but the real attraction is something without which no Jesuit church would be complete, a ceiling in quadratura fresco; here, it's the work (1694-8) of Giovanni Barbieri, a student of the Roman ceiling master Andrea Pozzo. With quadratura buildings that seem to rise into the clouds, the ceiling offers parishioners a secret passage straight up to heaven.
Other works in the church are by various hands, including Jean Boulanger, the painter of Sassuolo.
Via dei Servi 8
Open Mon-Sun 9am-12.30pm (Mass daily at 10.30am)