Sebastiano Serlio
Author of the 'Seven Books of Architecture'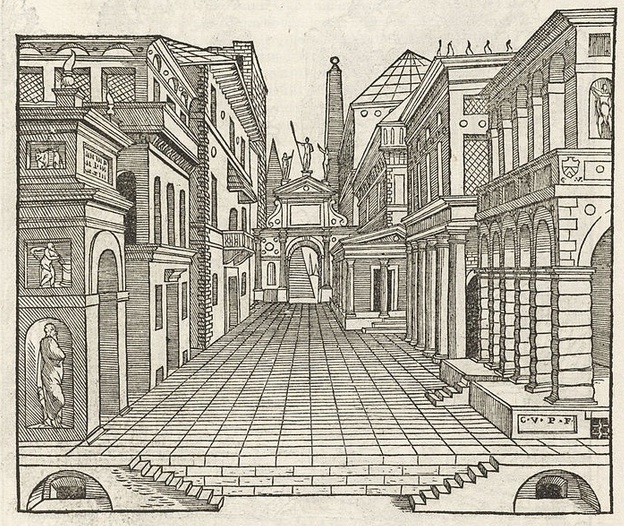 Born in Bologna, architect and draughtsman Sebastiano Serlio (1475–1554) lived in Rome and worked under the great Sienese architect Baldassare Peruzzi. After the Sack of Rome in 1527, he went to Venice, where he remained until the early 1540s.
His most important contribution in Venice was in publishing. After requesting and gaining full copyright for his copper engravings from the Venetian Senate, Serlio printed his richly illustrated master work, L'Architettura in various volumes starting in 1537. Other volumes appeared posthumously until 1575.
His wasn't the first modern architectural treatise (the Florentine Leon Battista Alberti wrote one in Latin back in 1486), but Serlio's work in vernacular Italian quickly became popular as the first practical handbook for architects and builders. The first two volumes, On the Five Styles of Buildings (Regole delli Cinqui Ordine d'Architteura, 1537) which canonized the five orders of architecture (Tuscan, Doric, Ionic, Corinthian and Composite) and On Antiquities (1540) were printed in Venice. His writings and illustrations had a major influence on Palladio, who would later produce his own Four Books of Architecture. Serlio's descriptions of theatres probably inspired Palladio's famous Teatro Olimpico in Vicenza.
L'Architettura so impressed King François I that he invited Serlio to work on the Château de Fontainebleau, where he met his fellow Emilian, Giacomo Barozzi da Vignola; together they designed the Palazzo Bocchi, although Serlio never saw it because he remained in France until he died.