Ericailcane
A Modern Surrealist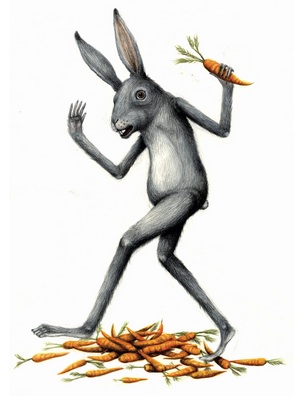 Contemporary artist and illustrator, known originally for his street art, he collaborated with his friend Blu (like whom, he prefers to remain anonymous) on a number of murals in Bologna in the years 2003-2006. Since then he (or she?) has created works around the world, especially in Latin America.
Some critics consider Ericailcane ('Erica the dog') one of the important artists of our time. He works in many media, and is especially fond of doing series of simple, compellingly strange animal drawings of an obscure symbolism. They're said to be inspired by Victorian childrens' book illustrations, but they may remind you more of Goya.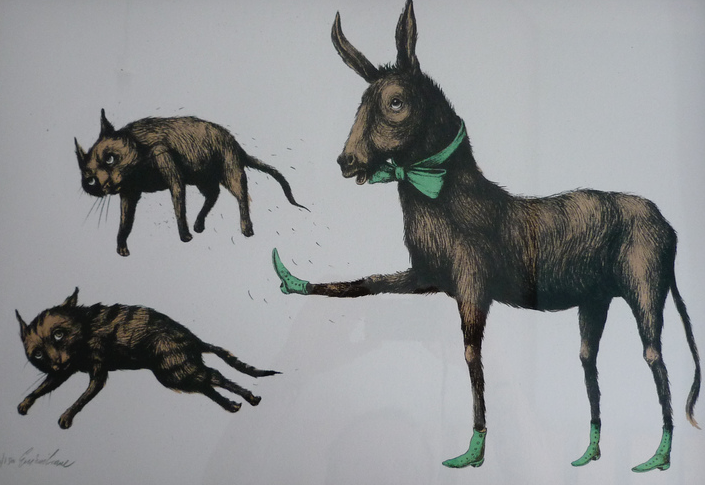 In Bologna, Ericailcane had the honour of designing the Vecchione for the New Year's Eve celebrations of 2009.