Palazzina della Viola
Renaissance Pleasure Palace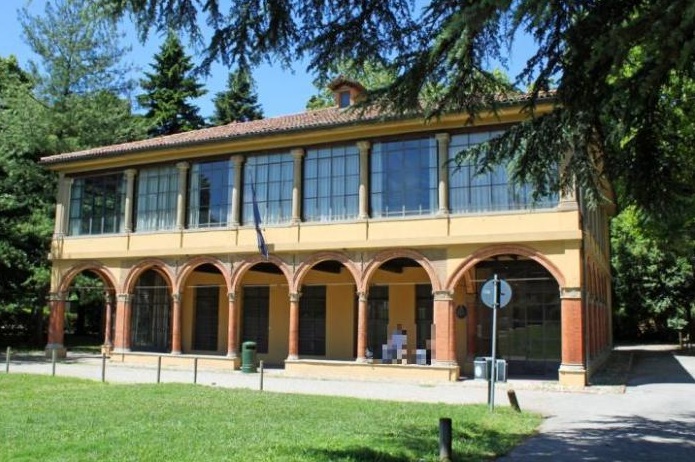 This pretty little pleasure dome, with loggias on three sides, was built in 1497 for Annibale, the son of Giovanni II Bentivoglio, as his 'little house of secret and solitary pleasures' according to the court poet Sabadino degli Arienti.
After the fall of the Bentivoglio clan, the once sumptuous gardens became the Orto Botanico (there was once a splendid orangerie, but it was bombed into oblivion in the Second World War) and the Palazzina della Viola was purchased by Cardinal Bonifacio Ferrerio to serve as a college for Piedmontese students at the University.
We can only imagine what the original frescoes were like, the ones that tickled Annibale's secret pleasures. The current ones were commissioned by the Cardinal: mythological scenes in the galleries by Innocenzo da Imola, a follower of Raphael; a ceiling attributed to Amico Aspertini, and first floor scenes on the lives of Pope Sylvester and Emperor Constantine by Prospero Fontana, all of which have been recently restored.
After the suppression of the College in 1797, the Palazzina della Viola became part of the Faculty of Agriculture. In today it is the seat of International Relations Office of the University of Bologna.
Via Filippo Re 2
Hours Not open to the public, although you can see it from the outside.