Prospero Fontana
A Much-travelled Mannerist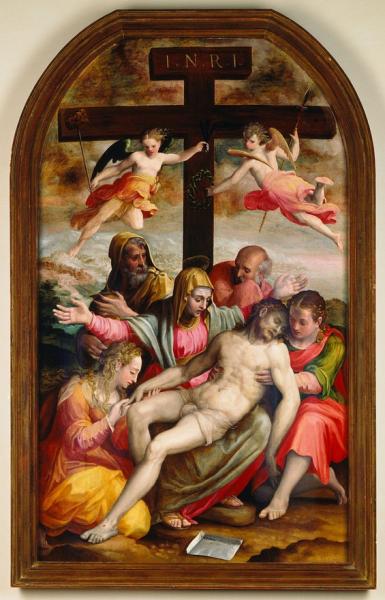 Prospero Fontana (1512-97) was one of Bologna's most successful Mannerist painters, so much so that he ran a school of art in the city until it was completely overshadowed by that of the Carracci. He was famous across Italy for his portraits, and spent much of his career in Rome. In 1560 he went to France, working with Primaticcio in the Fontainebleau School.
Fontana's next stop was Florence, assisting Vasari with the frescoes of the Palazzo Vecchio before taking up commissions at Città di Castello in Umbria. In 1572 he settled for good in Bologna. He frescoed several palazzi that are off limits today, and the Cappella Palatina in the Palazzo d'Accursio, the Galleria Davia Bergellini, and joined Bartolomeo Cesi in painting the apse of San Pietro.
One of his most successful pupils was his daughter Lavinia.