Bartolomeo Ammannati
Protean Mannerist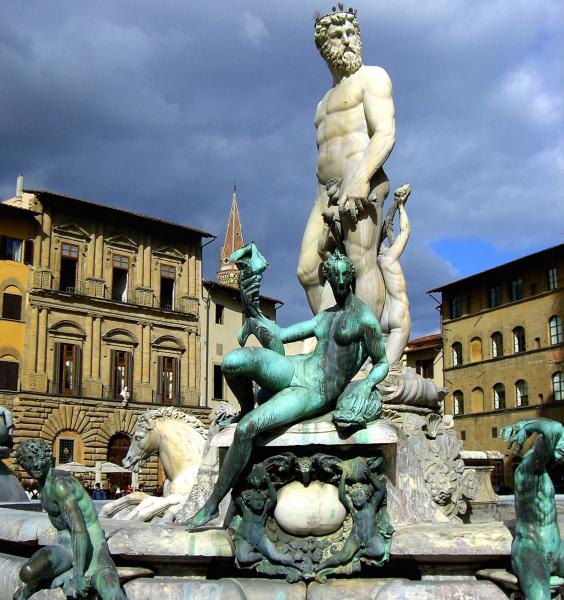 Florentine architect and sculptor (1511–92), born in Settignano. As an architect Ammannati's work is restrained and elegant. He studied under Jacopo Sansovino and Vignola, and helped with the design of two great buildings, the San Marco Library in Venice and the Villa Giulia in Rome. Back in Florence, he effectuated the expansion and transformation of the Pitti Palace into a garden villa, and gave the city one of its most gracious embellishments, the Ponte Santa Trinitá. Ammanati also built several palaces, most notably the Palazzo Grifoni.
Ammannati's sculpture is another matter altogether. For this he apprenticed first with the egregious Baccio Bandinelli, and later under Michelangelo. Somehow the combination of the two resulted in a twisted, sometimes neurotic imagery that makes Ammannati the examplar of sculptural Mannerism in all the art books. He's best known for his just a little over-the-top Fountain of Neptune in the Piazza della Signoria—still controversial after 500 years.
Other sculptures in the Bargello, Palazzo Vecchio, and Villa di Castello.