Andrea Pisano
Master Sculptor of the First Baptistry Doors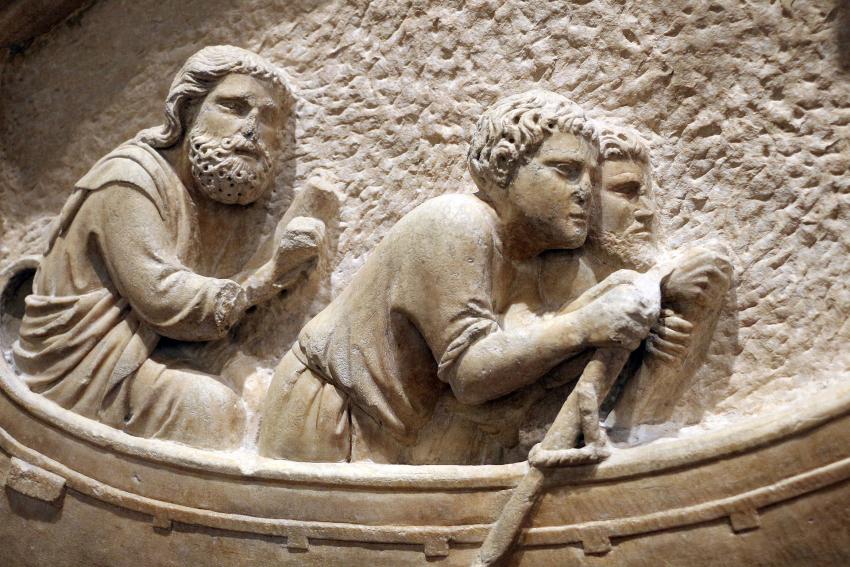 Born in Pontedera and trained as a goldsmith, Andrea Pisano (c. 1290–1348) wasn't related to his contemporary Giovanni Pisano, nor did he follow the same antique style. Instead, Andrea was a fervent follower of Giotto and decorative northern European art.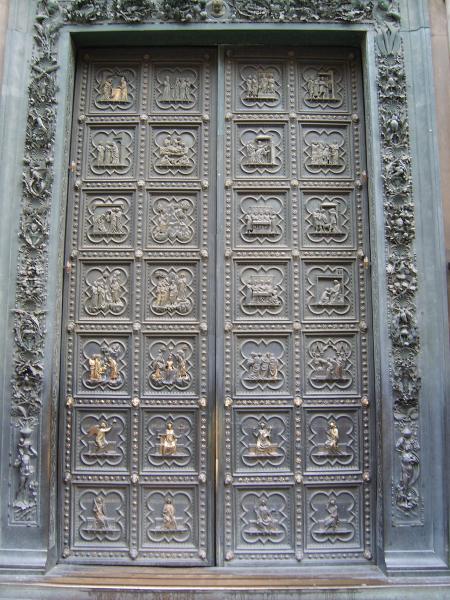 The south doors of the Baptistry (1330-36) on the Life of St John the Baptist are his masterpiece. Unable to match the spatial revolutions of Giotto's frescoes on the same subject in the Peruzzi Chapel in Santa Croce in bronze, Andrea came up with the idea of fitting the scenes into decorative pierced quadralobes within the rectangular panels, concentrating the action and attention on his exquisite details and delicate goldsmithy chiselling. Although Ghiberti's later, more dazzling pair of doors steal most of the attention, Andrea's doors
balancing of structural and decorative elements remains unique. However far they were eventually left behind in terms of technical achievement, artistic values are not necessarily subject to a similar evolution. As doors, and in their combination of narrative and architectural function, Andrea's masterpieces may never have been surpassed.John White, Art and Architecture in Italy 1250-1400
In 1340, after Giotto's death, the Florentines appointed Andrea Master of Works at the Duomo. Although the door is his only iron clad for sure work, it seems highly likely, judging from stylistic similarities, that he also sculpted many of the finest reliefs on Giotto's Campanile, and the figure of Santa Reparta, now in the Museo dell'Opera del Duomo.
In 1347, he was appointed Master of the Cathedral works in Orvieto, where he died. His greatest student was Andrea Orcagna; his son Nino took over his workshop after his death.