Andrea del Verrocchio
Sculptor, Painter, Teacher, Alchemist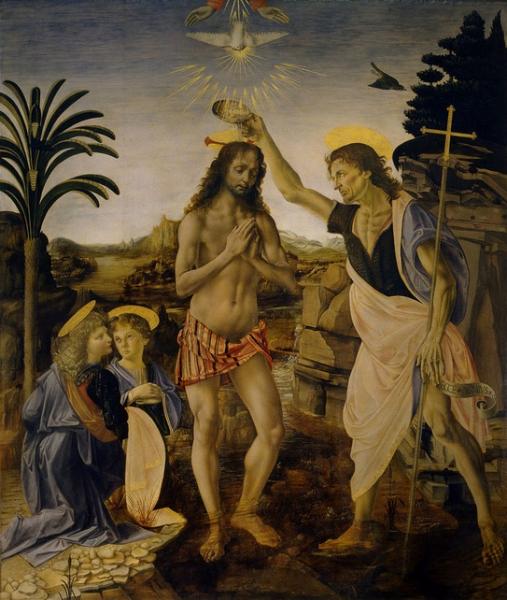 Florentine Andrea del Verrocchio (1435–88) was born Andrea di Michele di Francesco de' Cioni but is always known by his nickname, 'True Eye' (vero occhio). A favourite of the Medici, he was a key figure in the development of Renaissance art, the master of Leonardo da Vinci, Lorenzo di Credi and Perugino.
Verrocchio's Sculptures
Little is known of his early life. His father was a brick maker who became a tax collector, and Verrochio who never married later supported his siblings and their children. He trained as a goldsmith but was also an exceptional sculptor who worked in bronze and spent his life trying to outdo Donatello. One of his earliest works in Florence is the David, commissioned by Piero de' Medici, father of Lorenzo il Magnifico (Verrocchio is said to have used his beautiful young student Leonardo as a model) in the Bargello. Here, at least Donatello's saucier version steals the limelight. But perhaps not for the Medici; Verrochio was chosen over Donatello to make Cosimo il Vecchio's funerary monument in San Lorenzo.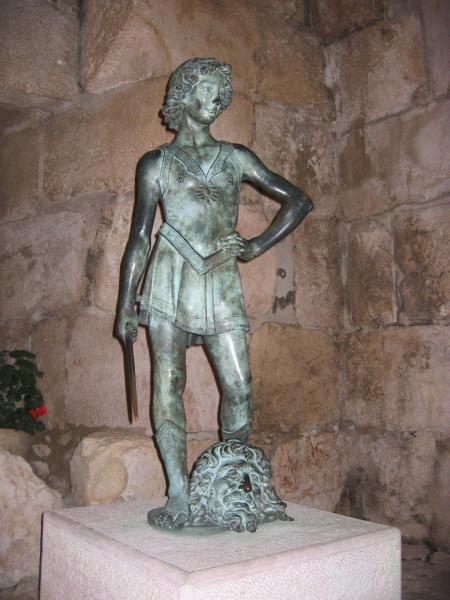 Verrocchio followed this with his statues of Christ and St Thomas in the niche of the Tribunale della Mercanzia on the facade of Orsanmichele. Verrochio was faced with the challenge of placing two figures where there was only really room for one, and created a masterpiece. The Medici also commissioned his Putto with a Dolphin fountain, originally for the Villa Careggi but moved by Cosimo I into the Palazzo Vecchio.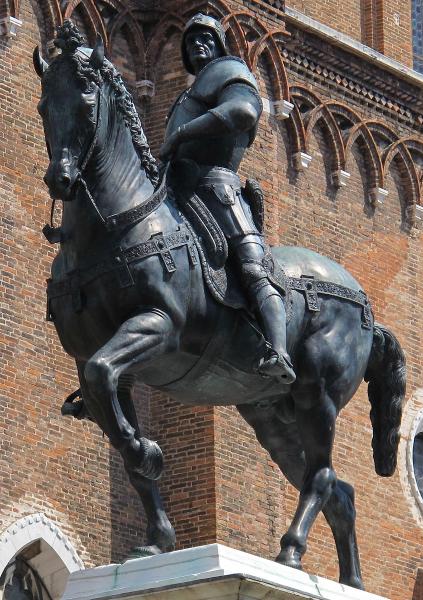 His greatest sculpture, however, is the bronze statue of the Condottiere Bartolomeo Colleoni in Venice (he completed the final clay model, but it cast after his death in 1488). It was Verrocchio's answer to Donatello's equestrian statue of Gattamelata in nearby Padua, completed in 1453. This time, Verrochio had the last word, in every sense.
Painting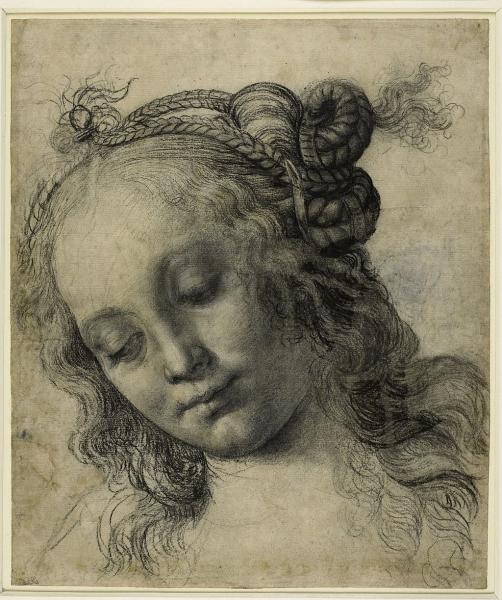 Verrochio was also an accomplished painter (and a mystic alchemist in his spare time, or so they say), although most of his paintings are outside Florence, and most seem to have been completed by his followers. His chief work still in Florence, the Baptism of Christ in the Uffizi was completed by Leonardo da Vinci, who painted the background and the angel on the left. Also seek out his striking Santa Monica and Nuns in Santo Spirito.
To the modern eye, Verrocchio's best paintings are his portraits: his St Jerome in the Palazzo Pitti is beautiful drawn, austere and moving, and his superb charcoal Portrait of a Woman in the British Museum, dated to around 1475, is the ancestress of many of the Renaissance beauties who fill Florence's best-loved frames.