Piazzale Michelangelo
Florence's Favourite Belvedere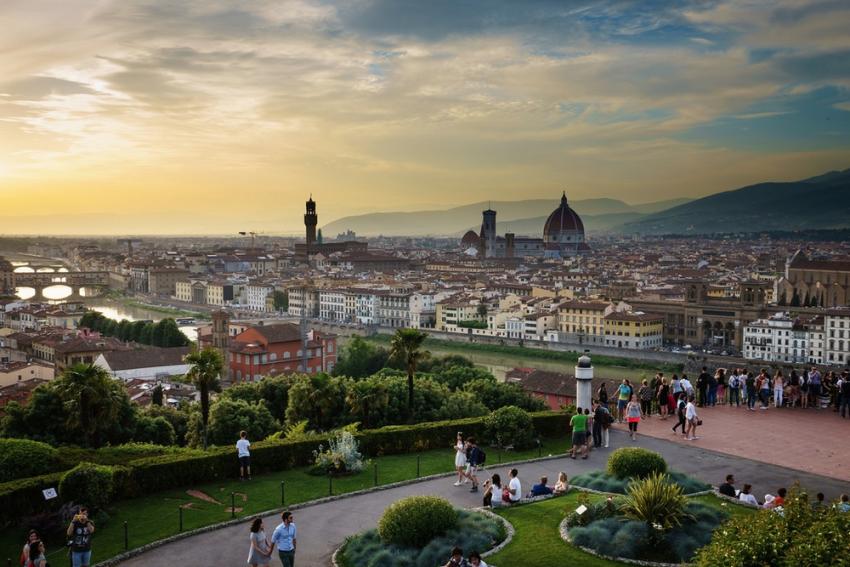 The panorama of Florence from San Miniato is lovely to behold, but such thoughts were hardly foremost in Michelangelo's mind during the Siege of Florence. The hill was vulnerable, and to defend it he hastily erected the fortress (now surrounding the cemetery to the left), placed cannons in the unfinished 16th-century campanile (built to replace an original which fell over), and shielded the tower from artillery with mattresses. He grew fond of the small church below San Miniato, San Salvatore al Monte which he called his 'pretty country lass'.
With these associations in mind, the city named the vast square designed by Giuseppe Poggi Piazzale Michelangelo. This is the most popular viewpoint only because it is the only one capable of accommodating an unlimited number of tour buses. On Sunday afternoons, Florentines habitually make a stop here as well during their after-lunch passeggiata. Besides another copy of the David and a fun, tacky carnival atmosphere, the Piazzale offers views that can reach as far as Pistoia on a clear day.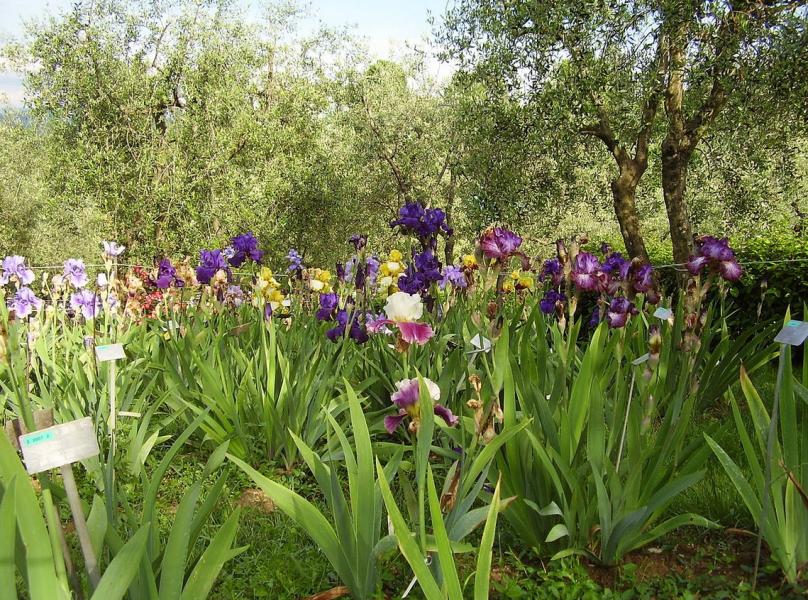 If you come in May, don't miss some 2000 varieties of Florence's totem flower bursting into bloom in the Giardino dell'Iris, established in 1954 on the corner of Piazzale Michelangelo and Viale dei Colli by the Società italiana dell'Iris.