San Salvatore al Monte
Michelangelo's 'Little Country Lass'
Up the steps behind Piazzale Michelangelo, and overshadowed by San Miniato just above it, San Salvatore al Monte (1499) replaces an older, structurally unsound church built by the Observant Franciscans. Purposely plain, designed by Cronaca under the auspices of the Arte di Calimala, whose eagle adorns the faced. Michelangelo, who spent a lot of time on the hill working on the city walls, became quite fond of it and called it la mia bella villanella, his 'little country lass'.
The convent was damaged in the Siege of 1529, and as its conditioned worsened, in 1665 the friars relocated to Ognissanti, taking most of the art with them (although the Franciscans have since returned). The steps, a killer on a hot day, are used as a Via Crucis during Holy Week.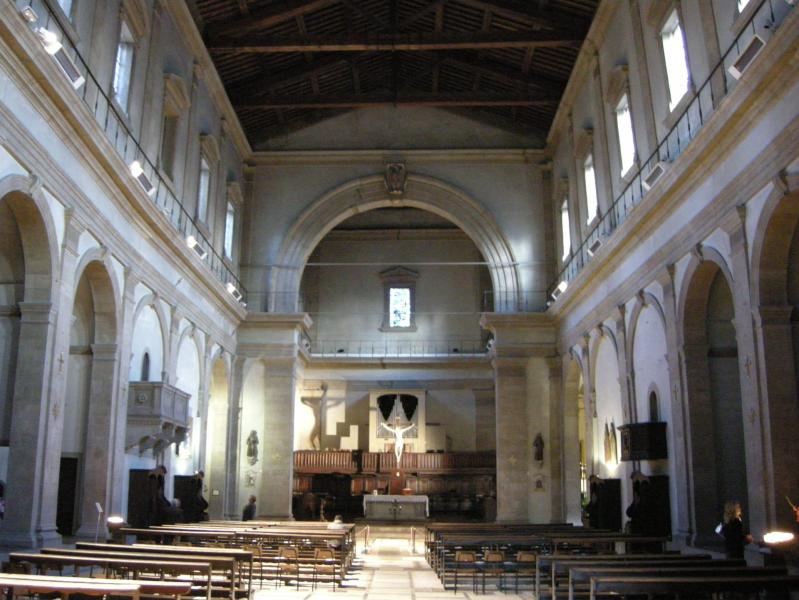 The restrained elegant interior still has a few works, including a polychrome Deposition by Giovanni della Robbia over the second chapel, and number of quattrocento paintings in the choir, including Neri di Bicci's Pietà with Saints and a Volto Santo by the school of Fra Bartolomeo.
The high altar had a prize relic (now in Ognisanti): the habit worn by St Francis in 1224 when he received the stigmata at La Verna. The church also houses the tombs of the two men who put an end to Savonarola in 1498: Tanai de' Nerli, his persecutor and Marcello Virgilio Adriani, who signed his death sentence.
Via del Monte alle Croci 9
Hours daily9am-noon and 3-6pm
+39 055 2001229