Oratorio di Santa Caterina delle Ruote
Cycling and Spinello Aretino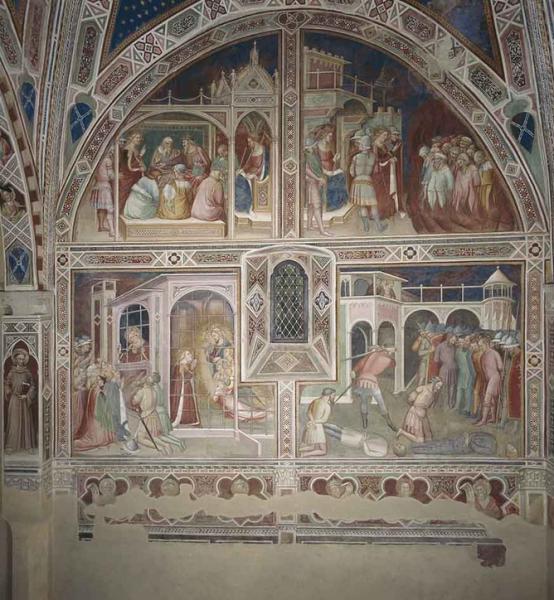 South of Florence at Ponte a Ema (a frazione of Bagno A Ripoli) there are two things to visit: the Museo del Ciclismo G. Bartali and the prettily sited Oratorio di Santa Caterina delle Ruote, the chapel of the Alberti family of Leon Battista Alberti fame.
Built in 1353, the oratory is covered with colourful frescoes on the life of St Catherine of Alexandria. The earliest scenes in the apse are by Maestro di Barberino, a painter of the Orcagna school, while Pietro Nelli, a follower of Daddi, contributed paintings in the triumphal arch.
The rest are by Spinello Aretino, whose work in San Miniato has also been commissioned by the Alberti family. In 1628, the frescoes were whitewashed over, and the church was used as a base by the British Army in the war, and to to store tractors. In the 1990s, however, their beauty was recognized and they were carefully restored; today the Oratory is a popular venue for concerts and weddings.
Via del Carota 31, Ponte a Ema (Bagno a Ripoli). Take the ATAF bus Nos 31 or 32 from Florence Santa Maria Novella central station and get off at Chiantigiana No 7 bus stop; from there it's an easy walk to the Oratorio di Santa Caterina.
Hours Open by appointment, +39 055 643358