Alpi di San Benedetto
And the Casentino Forests National Park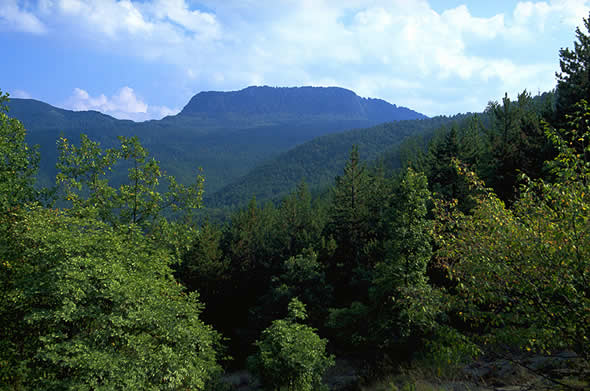 They're not Alps at all, of course, but a patch of the Apennines north of Florence that offers some lovely scenery amidst mountain forests of beech and hornbeam.
From the city, take the SS67 through Pontassieve and up to Dicomano in the foothills. From here the SS67 climbs east into the mountains; San Godenzo, 10km up the SS67, is the largest village, site of an 11th-century Benedictine abbey; its plain church has a raised presbytery and a polyptych by the school of Giotto.
From San Godenzo a road continues up to the birthplace of Andrea del Castagno, now called Castagno d'Andrea ('Andrew's chestnut'), a village where the local economy and the cuisine were indeed based for centuries on the abundant chestnuts. Castagno lies on the edge of the Parco Nazionale delle Foreste Casentinesi, its visitors centre includes the Museo Virtuale Andrea Del Castagno dedicated to the painter with reproductions of his works; they also have maps of park itineraries and info on the local flora and fauna and the traditional chestnut culture.
In the Park south of Castagno, Monte Falterona was a sacred mountain for the Etruscans; its name means 'home of the gods'. Falterona's slopes have secret groves and mountain springs—things very important to the Etruscans. The source of the Arno is here, and on the southern face a major archaeological dig is underway near a pretty lagoon called the Lago degli Idoli, the 'Lake of the Idols'.
Heading eastwards into the park, passing the watershed into Emilia-Romagna, the next stop is S. Benedetto in Alpe, with a 9th-century Benedictine abbey that sheltered Dante (Inferno, Canto XVI, 94–105); here you can hike or hire horses to visit the enchanting Valle dell'Aquacheta with its pretty waterfall; Dante mentions this too.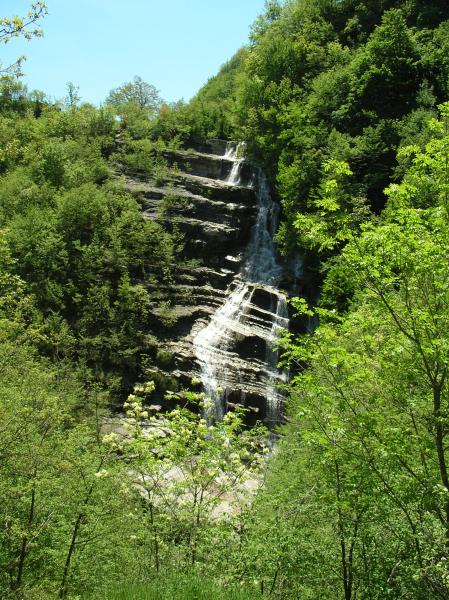 In the old town of Portico di Romagna 11km further north, the Portinari family, including Dante's beautiful Beatrice, spent their summers – their house still stands in the main street.
Museo Virtuale Andrea Del Castagno: 8 Via della Rota, Castagno, hours: June and Sept, Sat and Sun 9-12; July and Aug, Thu-Fri 9-12, Sat and Sun 9-12 and 4-6; free
+39 0558 375 125