Mugello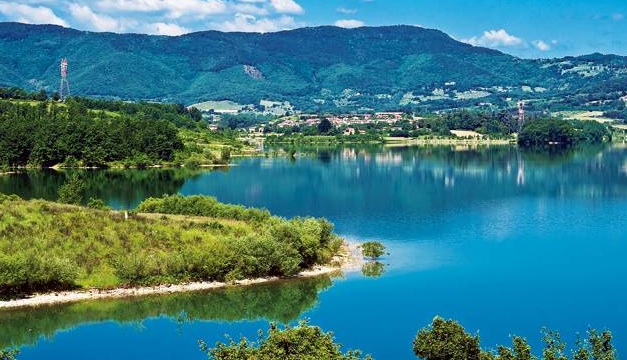 Over the years, as their ambitions became less discreet, the Medici concocted a pretty story of how they were descended from knights of Charlemagne. In truth they came down to Florence from the Mugello, the hilly region just to the north – as did Giotto and Fra Angelico.
As far back as Boccaccio's time, the Mugello was considered the loveliest region of the Florentine contada, and its bluish-green hills are dotted with elegant weekend and summer retreats, rather smarter than the typical stone fattorie of the Chianti.
The Florentines come here whenever they can, and if you find yourself stewing with them in the traffic gridlocks approaching Piazza della Libertà, know that all you have to do is turn up the Via Bolognese or Via Faentina and in 10 minutes you'll be in a cool, enchanting world immersed in green.
North of Florence altitudes rise appreciably towards the central Appennine spine that divides Tuscany from Emilia-Romagna. Tucked in these hills lies the Mugello basin, a broad valley along the river Sieve and its tributaries, which, in the Miocene era, held a lake. Most of the towns of the Mugello are here, surrounded by a sea of vines; olive groves cover the slopes, but soon give way to deep forests of pines, chestnuts and oaks, cool and refreshing, dotted with small resorts. And like any fashion-conscious Florentine, the Mugello changes colours with the seasons, and is strikingly beautiful any time of year, a place to return to, again and again.