Andrea del Castagno
The Early Renaissance Style Personified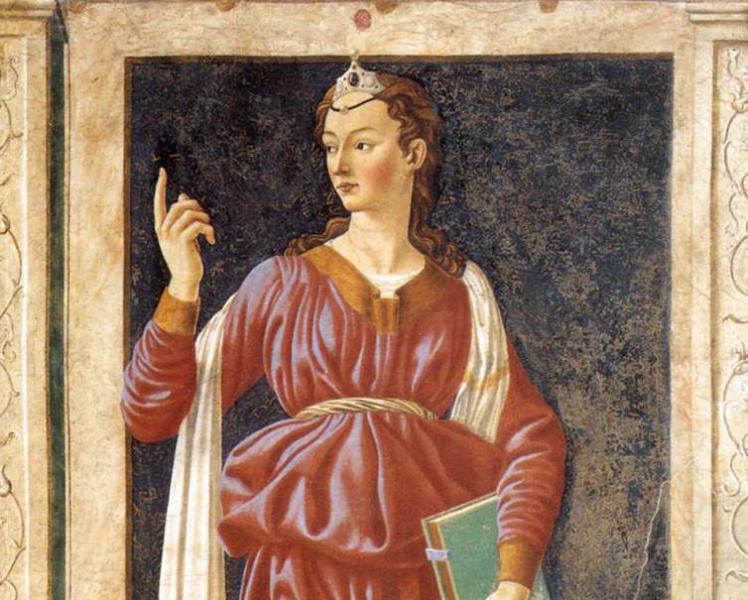 No one captured the visual ethos of the early Renaissance better than Andrea del Castagno (c. 1423–57). His precise, dry style stands out; once you know him you will recognize any of his works at a glance. All his works are loaded with prontezza, and he was also one of the first painters to become enthralled with the possibilities of scientific perspective.
Born in the Casentino hills, of obscure background, Andrea came to Florence as a protegé of the Medici; he may have studied with Paolo Uccello and/or Filippo Lippi, and was much influenced by Masaccio. There are relatively few traces of his life in Florence—Vasari's biography accused him of murdering another artist—one of his masters, Domenico Veneziano—although scholars today say it ain't so.
Andrea's best-known works include the Fresco of Niccolò da Tolentino in the Duomo, the Cenacolo di Sant'Apollonia and the portraits of Illustrious People in the Villa Carducci. He died of the plague in 1457.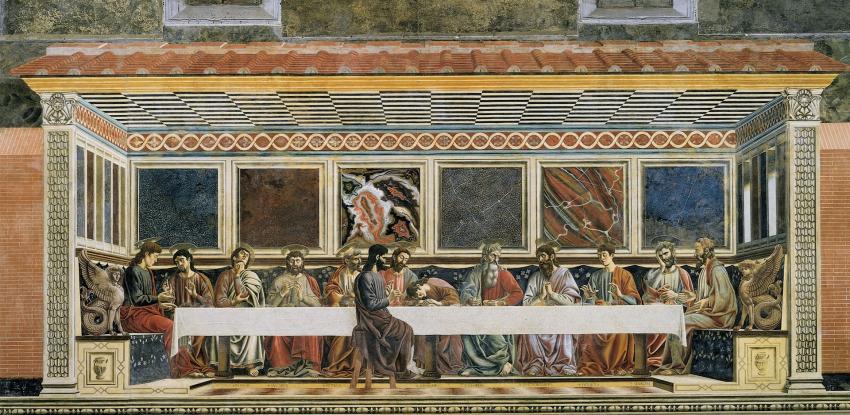 Other works in the Uffizi (the remarkable Madonna Pazzi), SS. Annunziata and Ospedale di Santa Maria Nuova.
You can visit his birthplace, with a tribute museum, at the village that renamed itself for him, Castagno d'Andrea.