Piazza d'Azeglio
Florence's Leafiest Square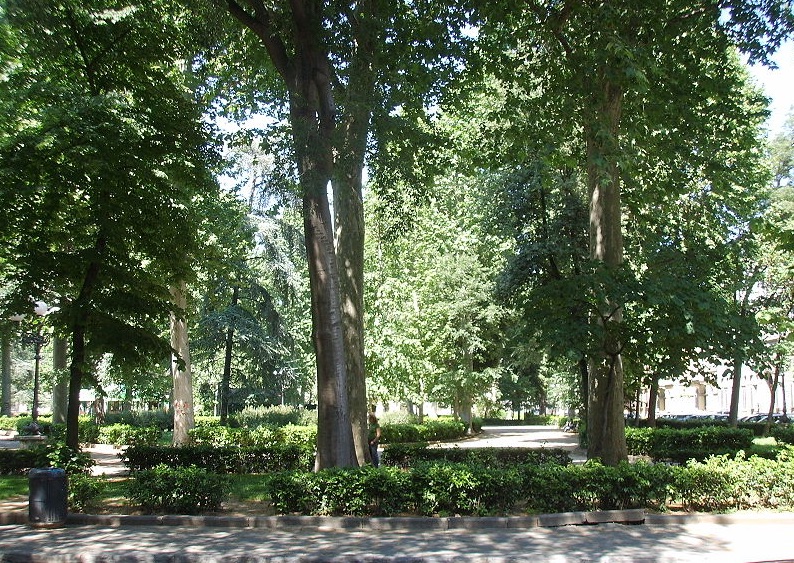 In contrast to nearby Piazzale Donatello, this shady and elegant piazza is Florence's one experiment with a London square. Created in 1865 on Giuseppe Poggi's plan, the square was designed by Luigi del Sarto and named after the writer/politican Massimo d'Azeglio who died the year before.
Not surprisingly, with its handsome townhouses erected during Florence's five year period as capital of Italy, it has always been a fashionable address—until the First World War, the garden was gated, London style, and only residents had keys to enter.
One corner of the square has a monument to three partisans who ran an underground radio in one of the buildings, and who were executed by the Fascist regime.
Today hosts perhaps more than its share of plaques commemorating former residents. At No. 4 one honours Polish writer Stefan Żeromski; another Polish writer and winner of the Nobel Prize for literature in 1924, Władysław Reymont, has one at No.9. No.35 bears a plaque in memory of Pellegrino Artusi (d. 1911), renowned chef and author of La Scienza in Cucina e L'Arte de Mangiar Bene, the Tuscan culinary bible. Enrico Caruso bought No. 42, the Palazzo Strinelli in 1903, before purchasing the Villa Caruso Bellosguardo three years later.