Andrea della Robbia
Nephew of Luca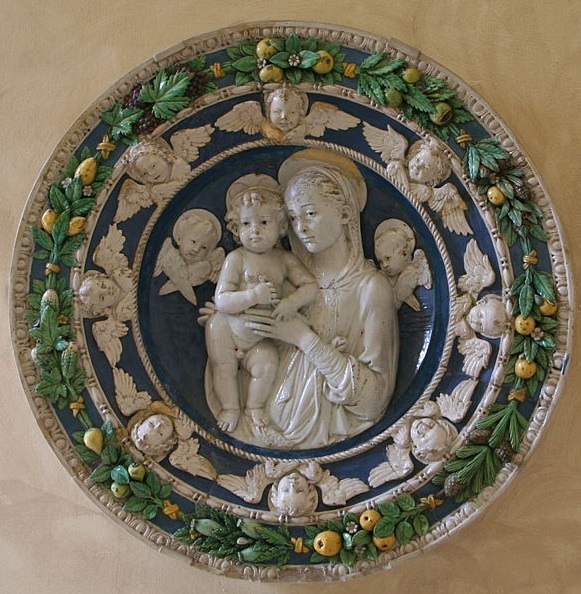 The nephew and pupil of Luca della Robbia, ceramicist Andrea (1435 – 1525) produced some of the most delightful images of children in Renaissance art, including the famous tondi of foundlings on the façade of the Spedale degli Innocenti, no two of which are alike.
He also provided the medallions on the Innocenti's twin, the Ospedale di San Paolo in Piazza Santa Maria Novella, and the monochrome Meeting of SS. Francis and Dominic in the Loggia of what is now the Museo del Novecento. Also see works in the Bargello and Museo Bandini in Fiesole.
His son Giovanni carried on his workshop after his death.