Santi di Tito
Anti-Mannerist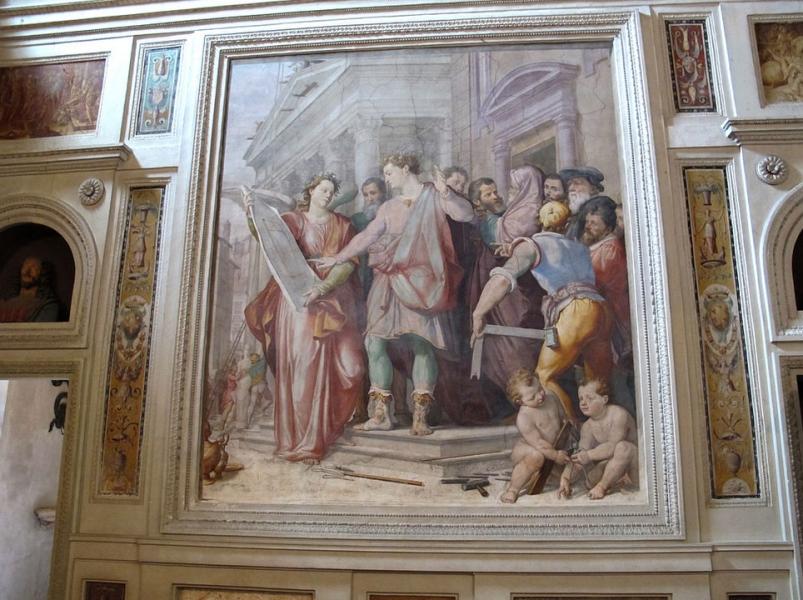 Born in Sansepolcro, Santi di Tito (1536-1603) was a pupil of Bronzino, and learned his knack for turning out a well polished painting, but after a stay in Rome (1558-64) he was inspired by the classicism of Raphael.
On his return, he was one of the painters who worked on court projects alongside Giorgio Vasari, who demanded that other artists follow his grand Mannerist, gesticulating flamboyantly coloured style (among Santi's works are paintings in the Studiolo of Francesco I in the Palazzo Vecchio).
After Vasari's death in 1574, Santi went back to a more classic, natural style and more subtle colours as in his masterpiece, Vision of Saint Thomas Aquinas in the church of San Marco. When he died he was considered Florence's greatest artist.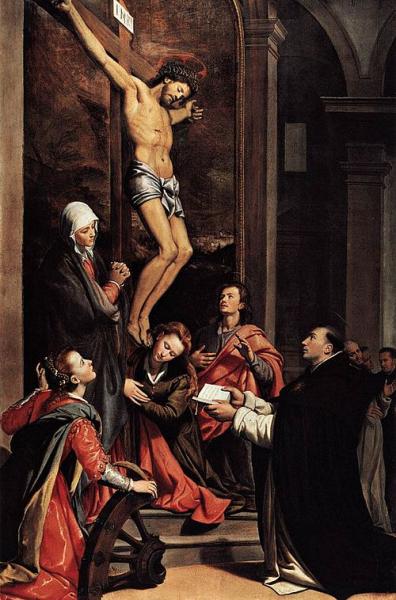 Other works are in the Uffizi, Santa Maria Novella, SS. Annunziata (Building the Temple of Solomon in the Cappella di San Luca). He also worked as an architect, designing the courtyard and stair of the Palazzo Nonfinito.
Text © Dana Facaros & Michael Pauls
Images by PD Art, Sailko, GNU Creative Commons License