Gherardo Silvani
Prolific 17th century Architect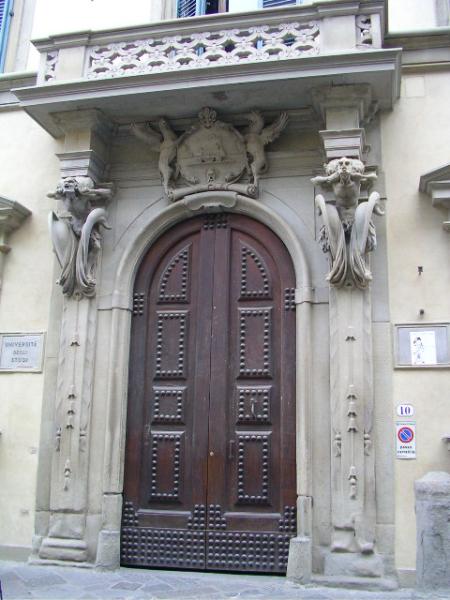 The long lived and prolific Gherardo Silvani (1579-1675) was responsible for most of the good Baroque building in Florence, inspired by Bernardo Buontalenti, especially when he added bats and other creatures to the facades, windows and portals of his palazzi, notably the Palazzo Marucelli-Fenzi.
He renovated and created the beautiful ceiling of Santi Simone e Giuda, worked on the reconstruction of San Frediano in Cestello, added the baldicchino to Santo Spirito and built the very un-Tuscan San Gaetano, which many say is his masterpiece, if you like that sort of thing. He also had commissions in Prato, Pistoia, Volterra and Vallombrosa.
His son, Pier Francesco was also an architect and carried on his work, although he only survived his father by a decade.