potiron
pumpkin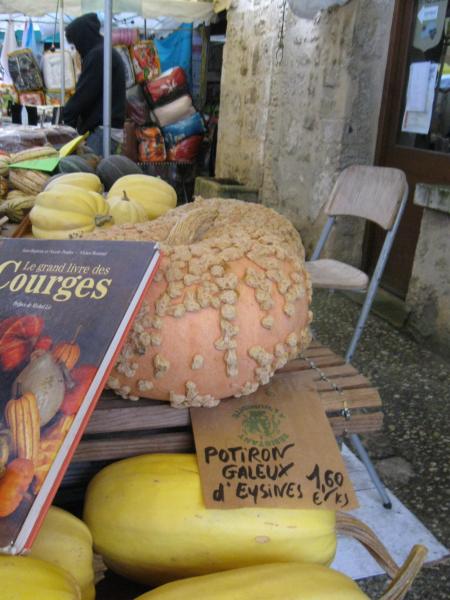 Cucurbita maxima, potirons are the flat-bottomed pumpkins as opposed to the round-bottomed citrouille. Both are members of the courge family, originally from South America.
Pumpkin is very popular in winter in potage au potiron or velouté au potiron (chunks of pumpkin cooked with leeks, potatoes, onions in bouillon, blended and served with a generous dollop of crème fraîche).
There are some odd looking ones, including the light blue Potiron Bleu de Hongrie, the dark blue-green Potiron Doux Vert de Hokkaido and the Potiron Galeux d'Eysives, an ancient variety from the Bordelaise region covered with 'warts', which are actually scars. Despite its appearance, this pumpkin tastes very good.