courge
squash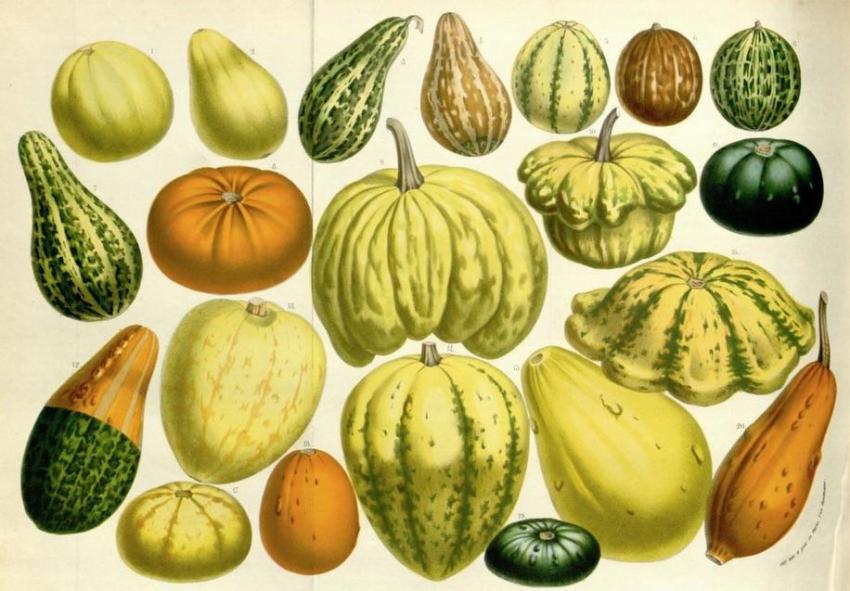 Anything that's a Cucurbita, or as the French call them, les cucurbitacées, is a courge. Most are grown in the warmer southern part of France. Some popular ones include courgettes, potirons, citrouilles and...
Courge Butternut: a familiar squash to English speakers, now increasingly popular in France, often made into soups.
Courgette Gold Rush: long yellow courgette with a firm texture; available in summer.
Courge de Hokkaïdo or potimarron de Hokkaïdo: Red kuri squash. Small and round, orange, blue grey or green, a winter squash with a thin edible skin and delicate flavour. Related to the Hubbard.
Text © Dana Facaros
Images by BetacommandBot on Wikimedia Commons, INRA DIST from France, Jamain, PD art