tournedos
filet mignon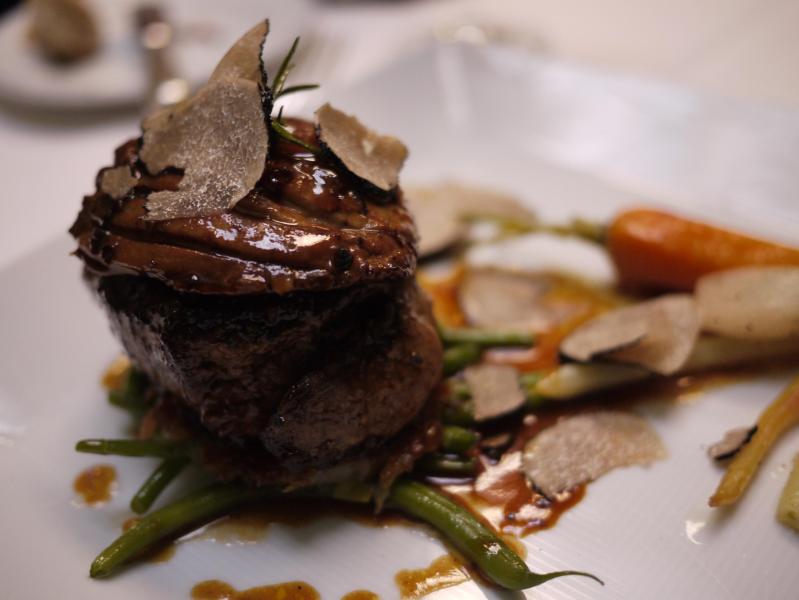 Tournedos is a thick slice of beef filet, barded with fat, to be grilled or sautéed, often with foie gras or moelle (bone marrow), truffles or morilles, accompanied by a sauce madère—which is how the great Rossini used to eat it.
Tournedos Rossini
I know of no more admirable occupation than eating, that is really eating. Appetite is for the stomach what love is for the heart. The stomach is the conductor, who rules the grand orchestra of our passions, and rouses it to action. Rossini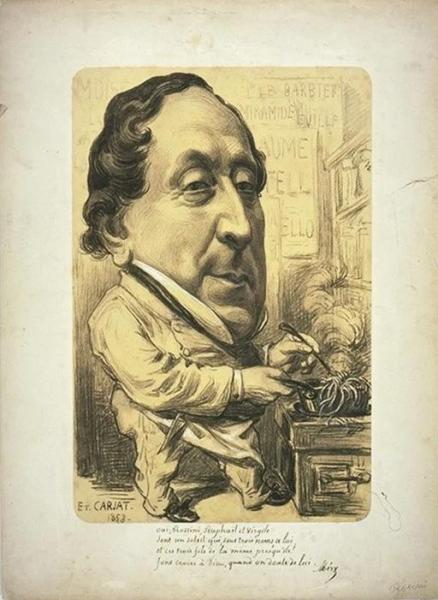 Famous composer and gourmand Gioacchino Rossini (1792—1868) was born in Pesaro, Italy, but spent his latter years in Paris, where he is credited with inventing or inspiring a whole range of dishes, often working with one of his best friends, the famous chef Antonin Carême ('the only man who truly understands me', said Rossini).
Many of Rossini's inventions involved his beloved foie gras and truffles, as in turkeys stuffed with truffles, with more truffles inserted under the skin before roasting, or the famous tournedos Rossini.
One version of the story goes that as the great man was instructing the chef Adolphe Dugléré at the Café des Anglais on how he wanted his beef prepared, the chef became so exasperated and appalled that Rossini told him not to look and to turn his back ('tournez les dos') while cooking. And hence the name.