cocos de Paimpol
white beans of Brittany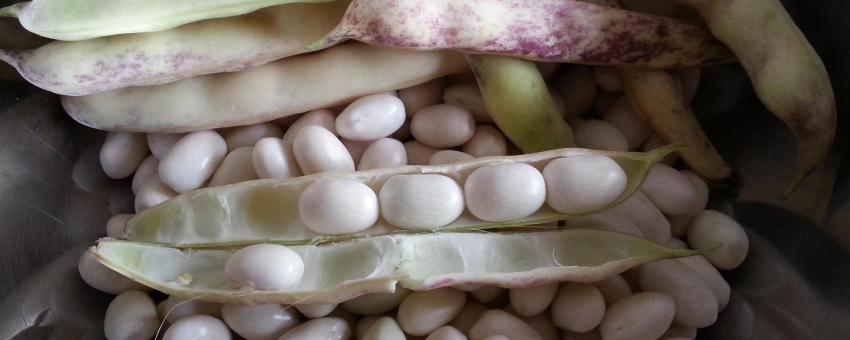 The first Coco de Paimpol seeds were brought back to Brittany from Latin American by a Breton sailor in 1928, and the beans prospered on the Côtes-d'Armor where they are grown to this day.
They have a delicate nutty flavour and cook quicky—unlike other dried beans they don't even have to be soaked.
They are handpicked from late August into October and are usually sold still in their pods, although you can now buy them frozen or fresh and ready to use in big bags still in their pods, to shell (écosser) at home. The paler and more dried up the pods, the better the beans inside.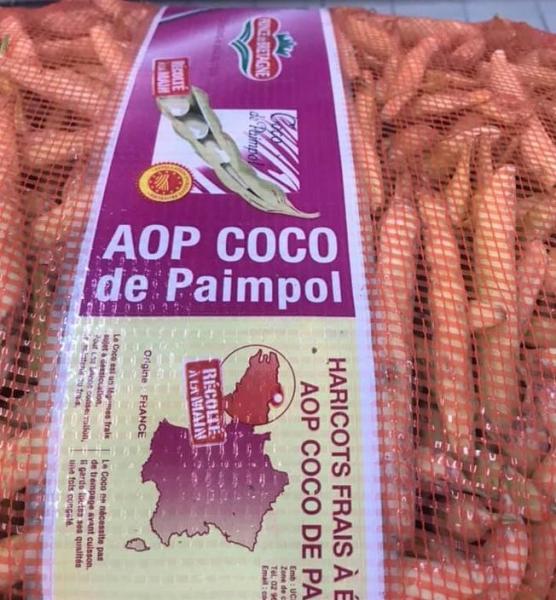 AOP since 1999.