courgette
or zucchini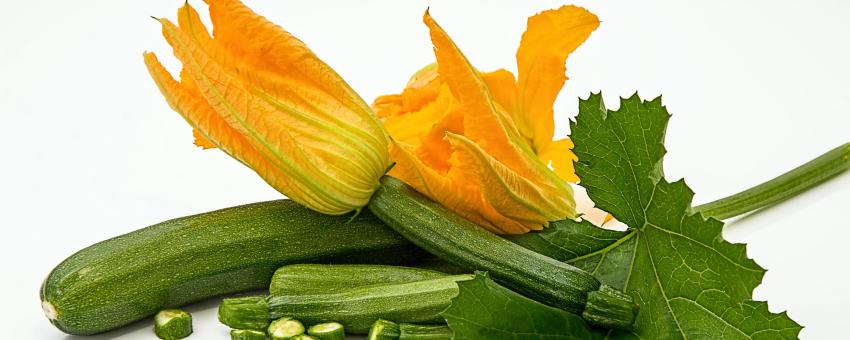 Courgettes are one of the most affordable and reliable year-round vegetables throughout France, even though they only arrived in the 19th century. Like most squashes and members of the Cucurbita pepo family, they originated in Latin America.
In summer delicate fleurs de courgettes (courgette blossoms) are often available in outdoor markets (if you don't have them in your garden), to stuff and make into beignets de fleurs de courgettes farcies.
Specialist veggie stands sell both miniature ones and yellow ones; the round ones, courgette ronds or ronde de Nice, are also common much of the year; the smaller ones are ideal for making petits farcis.