Trappe d'Echourgnac
nut-flavoured cheese made by nuns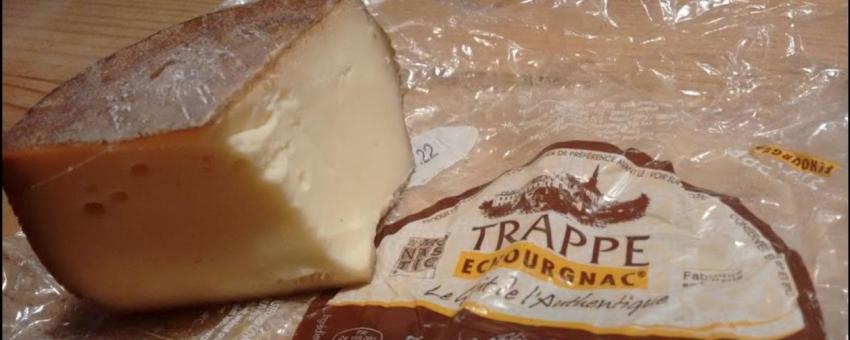 When the Abbaye Notre-Dame de Bonne Espérance was founded by the Trappists in the Forêt de Double 150 years ago, this part of the Dordogne was desperately poor. The monks started buying the milk from local cows to help support their neighbours, and made it into this unusual but very tasty cow's milk cheese, flavoured with walnut liqueur.
In 1923, cloistered nuns took over both the Abbaye d'Echourgnac and the production of its beloved cheese. It is aged in the abbey cellars for two months before being sold.
A similar cheese with walnut liqueur, Timanoix is made in Brittany.