pôchouse
fresh water fish stew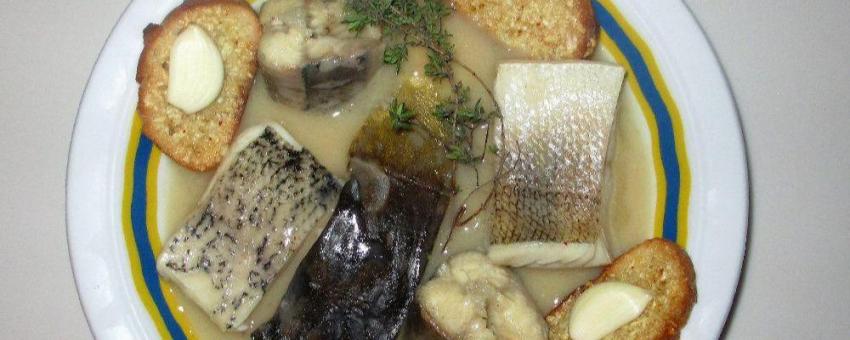 A traditional dish of the river boatmen, pôchouse is the Burgundian and Franche Comtoise version of matelote, using chunks of fresh water fish—eel and pike and perch and tench usually—and sometimes trout, carp, salmon and sandre. The fish is poached in a Burgundy Aligoté white wine, and accompanied by croutons, lardons and potatoes.
Every October since 1949, the Confrérie des Chevaliers de la pôchouse in Verdun-sur-le-Doubs (where the river Doubs meets the Saône) honour their beloved pôchouse with a festival.
It's sometimes spelled pauchouse.