gâteau de Saint-Genix
brioche cake stuffed with pralines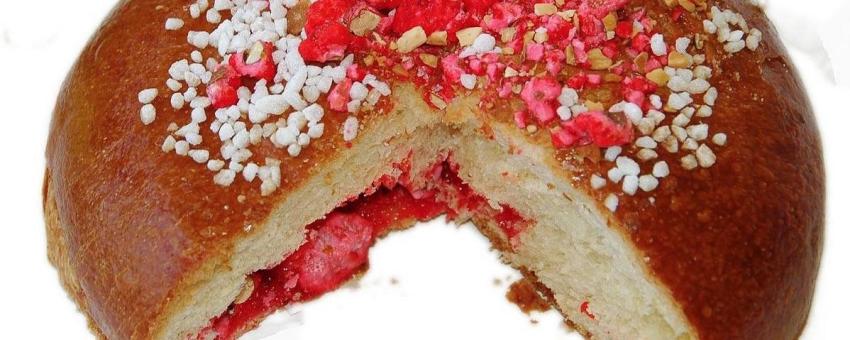 Invented in 1880 by a baker named Pierre Labully, whose shop still exists in the Savoie village of Saint-Genix-sur-Guiers, this cake is also known as a gâteau Labully or simply a Saint-Genix.
It's a round brioche, stuffed and topped with red pralines and sugar crystals, which melt over the pralines. They are baked in special moulds called coppets.
It is traditionally eaten on 5 February, in honour of St Agatha, who was tortured for her faith in Catania, Sicily, by having her breasts lopped off (she is often depicted in art, holding them like a tray of dumplings). In Sicily they make little cakes in the shape of her breasts—the inspiration for the Saint-Genix.