tomate
tomato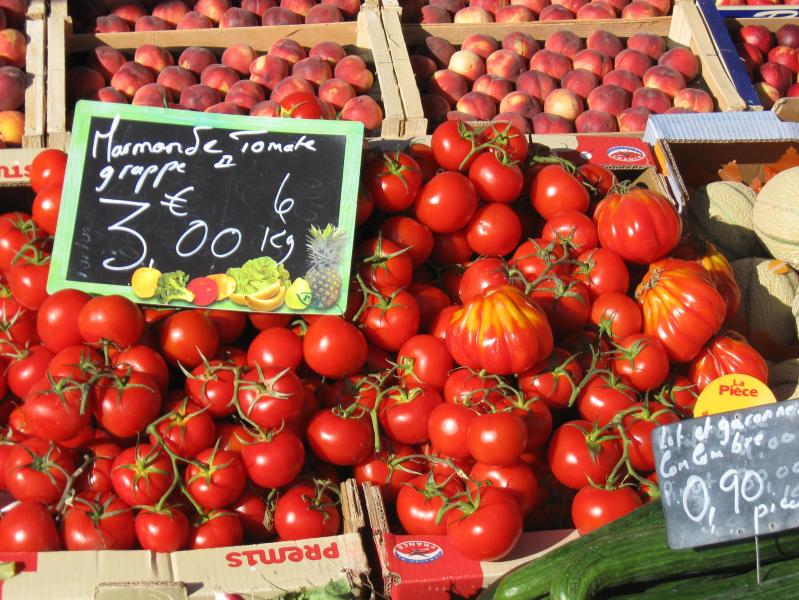 Tomatoes came to Europe from Peru (in Aztec they were called tomatl), but like Peru's other gift to the Old World, the potato, Europeans didn't eat them for decades, believing they made pretty garden ornaments, but were poisonous to eat.
In France things changed in the mid-18th century, when a series of famines convinced people to try the vegetable (or fruit) that their Italian and Spanish neighbours had been enjoying for a couple of centuries already. They were hooked, especially in the south, where tomatoes form an essential ingredient in everything from salade niçoise to ratatouille.
Today France is the 11th largest consumer of tomatoes in the world. Don't expect them to taste like much in the winter, though, when they come out of greenhouses, looking perfect but tasting like pingpong balls. That said, the taste of winter cherry tomatoes and vine tomatoes have improved over the past decade.