Pélardon
goat cheese from the Cévennes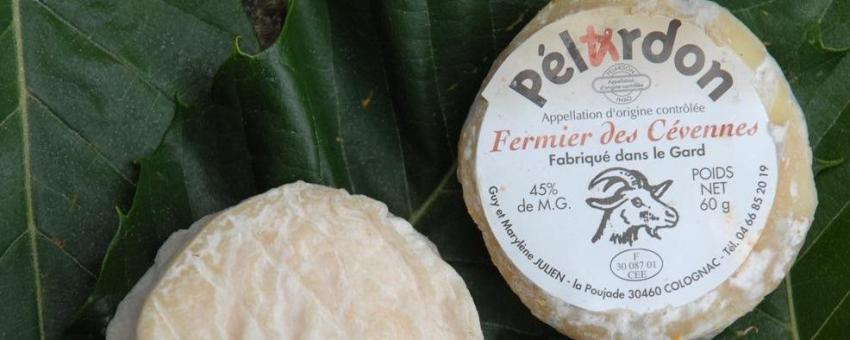 Pélardon (also spelled paraldon, pélardou and péraudou) is a soft goat's milk cheese with a white mould rind (à pâte molle à croûte fleurie) sold in flat round discs. You can also find it marinated in olive or walnut oil or covered in wood ash.
Pliny the Elder praised the cheeses from the area, but the first mention of Pélardon had to wait until 1756. It's best eaten between May and September. The locals like to bread it and fry it, or serve the curd for dessert with blueberry jam or heather or chestnut honey.
Pélardon was mostly made for local consumption until the 1960s, when cheesemaking became more serious and commercial; in 2000 Pélardon was rewarded with its AOP designation.