salade
salad—or lettuce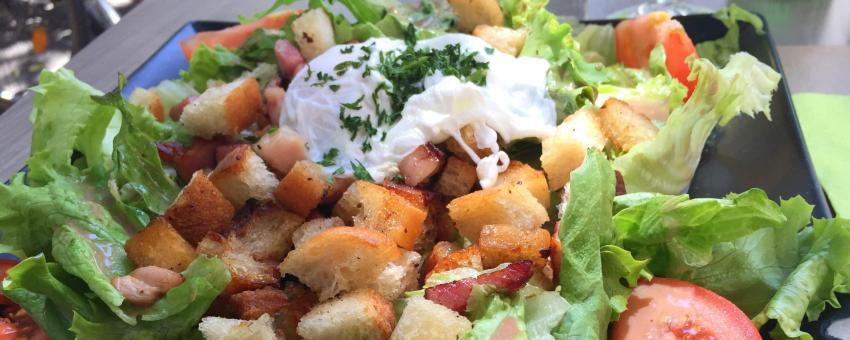 A bit confusing—salade is the same as salad, but it's often used as a general word for lettuce. In a restaurant, a lettuce-only salad is a salade verte.
The salad greens you can rely on in French supermarkets are laitue, frisée (aka chicorée scarole), feuilles de chene (red and great oak leaf lettuce), batavia, sucrine, radicchio (although usually just in winter), romaine (cos) and iceberg.
Tossing a salad is to fatiguer la salade, recalling the days when many salads were dressed with mayonnaise, which is tiresome to make.
Raconter des salades 'telling some salads' means spinning yarns.