Picodon
spicy little goat cheese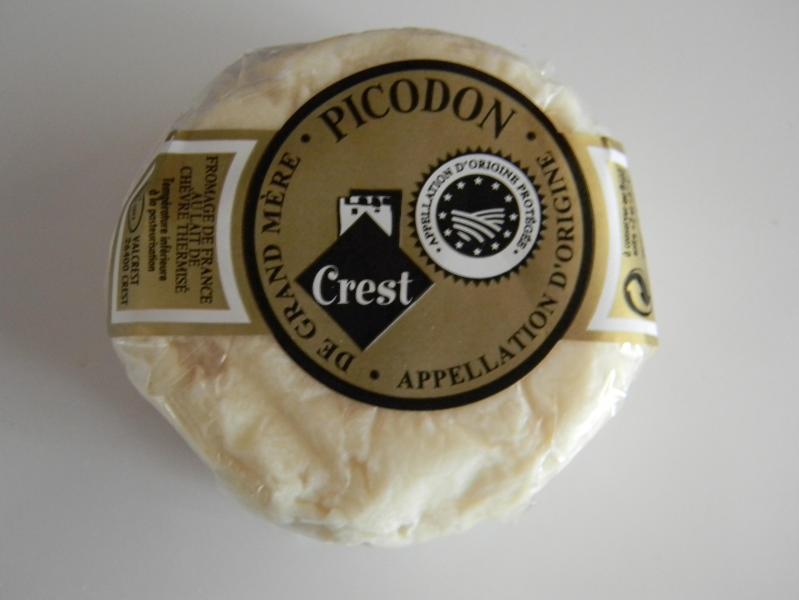 Picodon means 'spicy little cheese'. Made in a wide area around Valence along the banks of the Rhône since the 14th century, it uses whole unpasteurized goat's milk. Aged for at least eight days, the cheese goes from pure white and mild to increasingly yellow, drier, with a hard golden crust and a goût caprique prononcé (distinct goaty taste).
There are several varieties: tangy Ardèche, the most common; high quality, strong tasting Crest; well-aged Dauphiné; both young and mature Dieulefit (affiné méthode Dieulefit means it is at least 30 days, and the rind is washed in clear water); and Drôme, often the mildest.
Picodon à l'huile d'olive is marinated in olive oil; Picodon affiné lavé is aged for at least 30 days and washed in wine, packs a wallop.