Flammekueche
Alsatian cheese, bacon and onion tart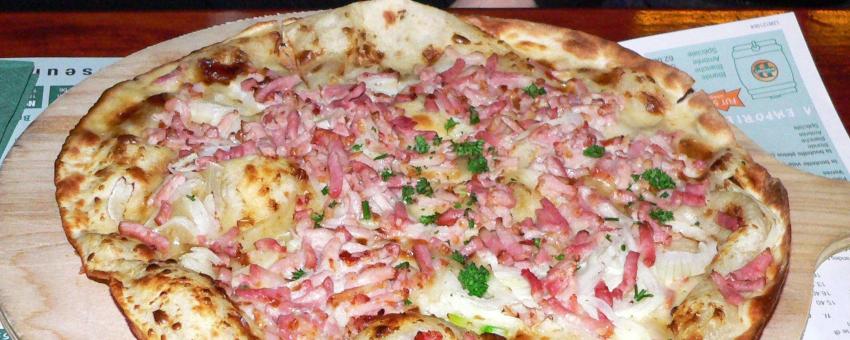 Flammekueche are easy to make. Take thinly rolled out bread dough, topped with crème fraîche or fromage blanc, thinly sliced onions and lardons, and voilà. Variations include gratinée with Gruyère cheese or Munster, or forestière with mushrooms.
The name means 'flaming pie' (tarte flambée), but it's baked—traditionally in the wood-fired oven after the weekly bread baking, while the oven was still hot (which usually singed the crust).
Also spelled Flàmmeküeche, Flàmmaküacha or Flammkuche.