Clon
saffron cheese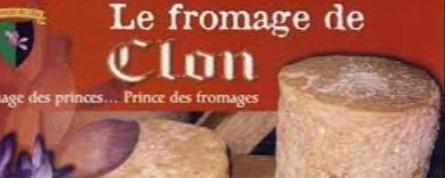 This delicious nutty raw cow's milk cheese, with saffron infused in the paste, was made since the 13th century for the Dukes of Burgundy, Counts of Savoy, kings of France and was served at the Vatican...only to be forgotten at the time of the French Revolution.
Then historian Jerome Dupasquier discovered the 13th-century recipe in the archives in Bourg-en-Bresse and immediately sought a cheese maker to bring the ancient cheese back to life. He found Bernadette and Christian Perrigot at the Fromagerie in Drom (which also makes AOP Comté), who took up the challenge in 2004, and it's been a success (even though it costs twice as much as Comté).
It is aged for at least two months (in the Middle Ages the Clon would sit in the cellars for two years and turn green); as it ages it develops a rugged brown rind. It's not easy to find...so far.