tortillon
ring-shaped bread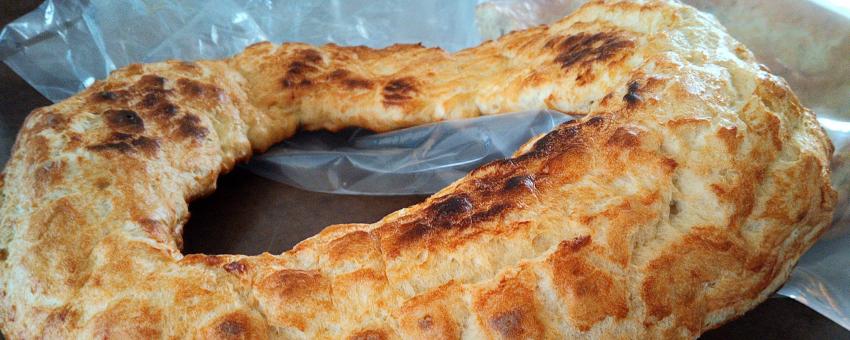 A tortillon was the roll of cloth that women used to place on their heads to carry a burden, that looked a lot like this pastry. Made since the 18th-century in the Dordogne, tortillons are especially associated with Notre-Dame de Bon-Encontre just outside Agen, when they are made in May; the custom is to eat them warm with a sausage and a glass of white wine.
Others have them for breakfast with jam.
Tortillons is also a word for corkscrew shaped pasta.