Bleu de Termignon
artisanal blue cheese from the Val-Cenis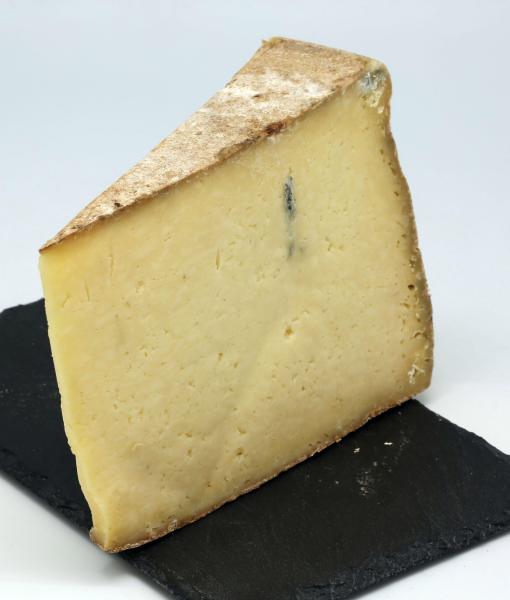 Raw cow's milk from the high meadows of the Parc National de la Vanoise is the secret ingredient of Bleu de Termignon, made between June and August, the ancestral way: two curds are mixed, that of the day and that of two days before, known as the 'sour curd' (caillé aigre).
Stirred then salted, the mixture is pressed by hand into pine molds lined with cheesecloth. After draining, the cheeses will remain for another 15 days in a temperate room before moving to the cellar, where the white, crumbly paste takes on ribs of blue mould— spontaneously, unlike other blue cheeses which are seeded with Penicillium, although Termignon is 'needled' to encourage the blue.
The ripening lasts four to five months. The cheeses has a fat content of 50%.
Also known as bleu de Bessans and persillé du Mont-Cenis