Bonnotte de Noirmoutier
the world's most expensive spud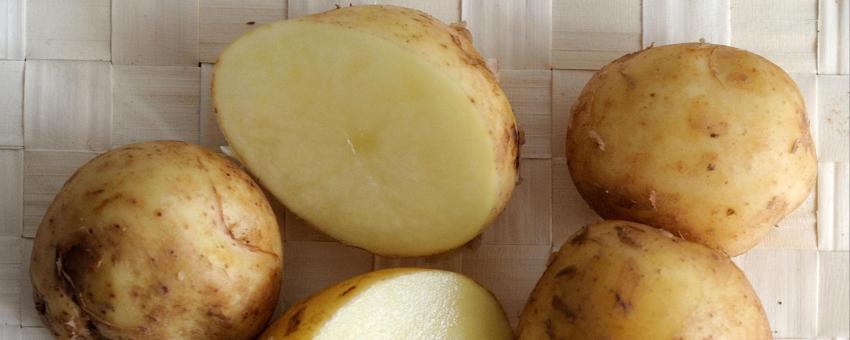 Grown on a tiny strip of land on the Île de Noirmoutier, Bonnotte, potatoes arrived from the Manche department in the 1920s and are said to be the tastiest in the world because of the sandy, iodine-rich soil, the climate, and the use of seaweed as a fertilizer.
The potatoes are grown by forty small farmers, who produce only 100 tonnes a year. They are hand picked, one by one; by the end of May they are sold out, generally going for €6 or more a kilo. If you get your hands on some, never peel them; the magic taste is in the skin. And be sure not to overcook them.
They are very precocious, ripe in 90 days by the first Saturday in May, when the Île de Noirmoutier holds a potato festival.