Pays de la Loire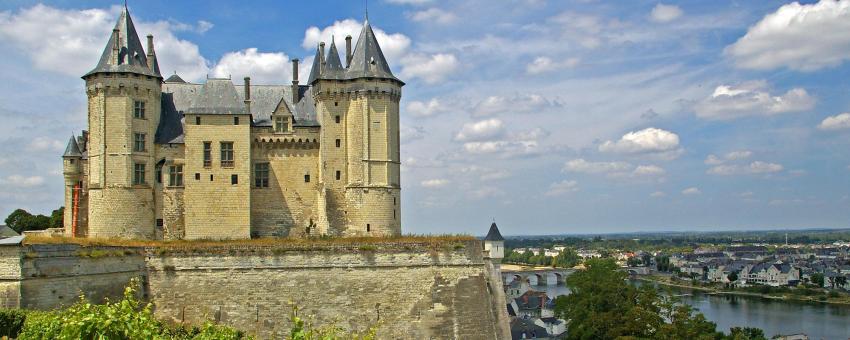 The Pays de la Loire counts five départements (the Loire-Atlantique, Maine-et-Loire, Mayenne, Sarthe et Vendée), with Nantes as the capital. First designated a region in 1960, it includes the historic Anjou and Maine and part of the Vendée and Brittany.
Fertile and well watered, it shares the Loire valley with the Centre-Val de Loire. It's a key producer of vegetables and mogette beans from the Vendée and France's very best potatoes, the Bonnottes de Noirmoutier.
The caves of Saumur are the source of most of France's mushrooms, while others host the region's unique restaurants troglodyte, cut in the tufa and limestone quarries (source of all that building stone for the famous Loire châteaux), where they specialize in galipettes (stuffed mushrooms) and fouées.
There are plenty of pork products here, and fresh and salt water fish including excellent sardines, chowders (chaudrées) and fish fries.
The Vendée is the home of the brioche, while Sablé-sur-Sarthe takes credit for inventing the first shortbread sablé and pâte sablée in France, while Nantes gave the world the ever popular petit beurre biscuits. It's not a big cheesy region; Port Salut is the best known.
The wines here, mostly white (Pouilly-fumé is the most famous), are marketed as the Vins de la Vallée de la Loire; Muscadets are grown in the Nantais, while there are 19 appellations in the Anjou Saumur—maybe not world famous, but always worth a try when you're there.